Ukrainian forces create conditions for major offensive - ISW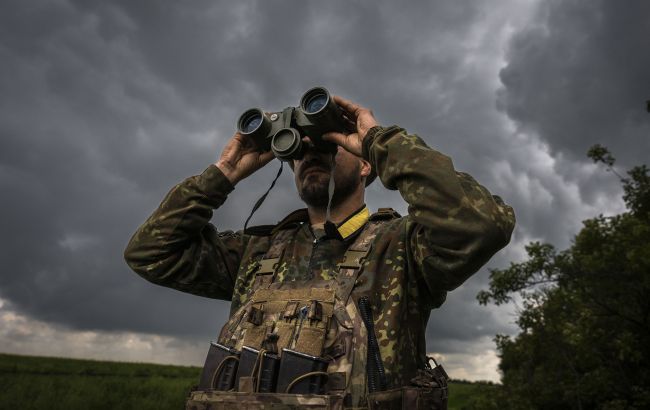 Ukrainian Armed Forces (UAF) are reportedly creating conditions for a major offensive despite the slower pace of the Ukrainian counteroffensive than anticipated, according to a report by ISW.
The Ukrainian authorities have long indicated that the UAF's counteroffensive would involve a series of gradual and sequential actions. Recently, observations were made stating that the current operations are not the main focus of Ukraine's counteroffensive planning.
Deputy Minister of Defense of Ukraine, Hanna Maliar, said that measuring the success of military actions "solely in terms of kilometers or the number of liberated settlements" is impractical.
ISW experts note that the current actions of Ukrainian Armed Forces may serve different objectives. The UAF may conduct several offensive operations across the entire front line to gradually wear down the occupiers and create conditions for a future decisive blow. Analysts highlight that losses are inevitable on both sides, but the meticulous operational planning by the Ukrainian command likely aims to mitigate and balance the conditions of the counteroffensive.
Key ISW conclusions:
On June 21, the UAF conducted counteroffensive operations on at least three fronts;
Ukrainian President Volodymyr Zelenskyy acknowledged that the advance of Ukrainian forces is slower than expected, likely due to Russia's effective defense;
Ukrainian defense industry conglomerate "Ukroboronprom" announced that Ukraine has built and successfully tested a 1,000km-range drone, indicating Ukraine's intent and ability to target Russian military infrastructure.
Ukrainian forces have continued counteroffensive operations near Kreminna.
Russian and Ukrainian forces continued limited ground attacks in the Bakhmut area and along the Avdiivka-Donetsk City line.
The Russian military command is reportedly forming a new Azov Naval District as part of the Russian Black Sea Fleet.
The Russian State Duma passed a law in its third reading that raises age limits for Russian contractors and officers.
Ukrainian counteroffensive
Since mid-June, Ukrainian defense forces have been maintaining an active phase of the counteroffensive. During this time, they have managed to liberate eight settlements in the Donetsk and Zaporizhzhia regions and breach the first line of defense of the occupiers in multiple locations.
It is reported that battles are also taking place in the Luhansk region, where the UAF is advancing on the Bilohorivka-Shypylivka axis and consolidating positions on new frontlines.
However, the fiercest fighting is currently taking place on the Lymanske axis and in the Mariinka area, where the occupiers are launching "fierce attacks" in attempts to capture the city.