Ukrainian forces advance south of Bakhmut and in Zaporizhzhia region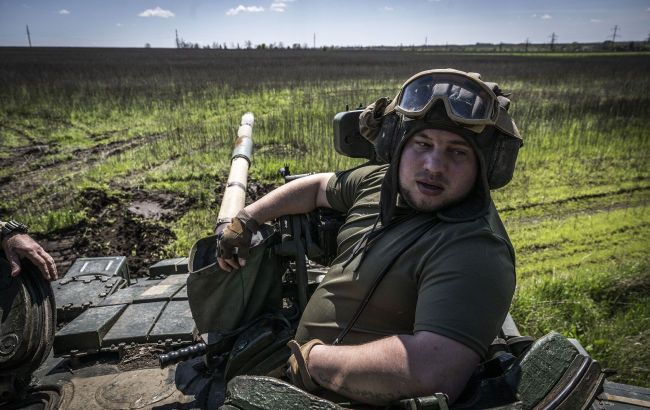 Ukraine's soldier (Getty Images)
The Armed Forces of Ukraine have been making steady progress on the Bakhmut front, Donetsk region, and Orikhiv front, Zaporizhzhia region. Additionally, Ukrainian soldiers have been successful in repelling attacks in the Luhansk region, as DeepState data shows.
Frontline situation
In the Zaporizhzhia region, Ukrainian fighters have been gradually advancing. They managed to push back Russian forces in the area around the village of Robotyne, resulting in the territory transitioning into a "gray zone."
Photo: Russians retreating in the Zaporizhzhia region (deepstatemap.live)
Furthermore, the "gray zone" has expanded in the region around Kamianske in the Zaporizhzhia region.
In the Bakhmut direction, Ukrainian military forces have advanced in the areas of Klishchiivka, Andriivka, and Kurdiumivka. In some sections, the advancement has reached more than 2 kilometers.
Photo: Military liberating territories near Bakhmut (deepstatemap.live)
In the Luhansk region, occupiers are attempting to launch offensives against Ukrainian positions. The village of Novoiehorivka may have entered the "gray zone," but the Russian advancement itself is not significant.
Photo: Occupiers attempting to advance in the Luhansk region (deepstatemap.live)
No other advancements have been recorded on other parts of the frontline.
Ukraine's counteroffensive
Since the start of the advancement, Ukraine's forces have liberated over 192 square kilometers of territory to the south. Over the past week, they have advanced by 12 square kilometers. Ukraine's fighters are conducting offensive operations in multiple areas towards Melitopol and Berdiansk.
On the Bakhmut front, Ukrainian soldiers liberated approximately 35 square kilometers of territory during the advancement, with 4 square kilometers gained last week. The main battles are ongoing in the areas of Klishchivka, Andriivka, and Kurdiumivka.