Ukrainian counteroffensive: military advance 1.4 km in Berdiansk sector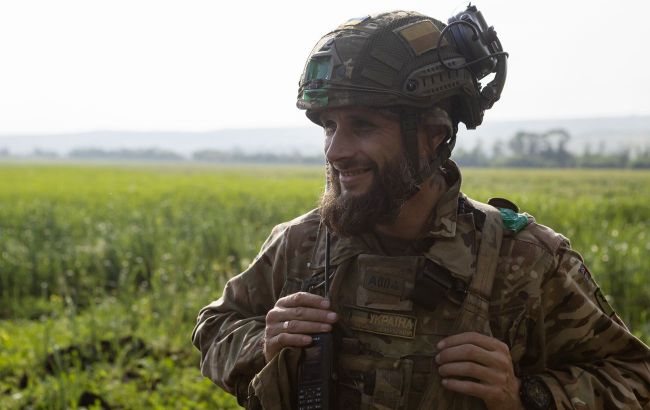 Illustrative photo: Ukrainian Armed Forces advanced from 350 meters to 1.4 km in the Berdiansk sector (Getty Images)
Ukrainian forces achieved a partial success and advanced from 350 meters to 1.4 kilometers on the Berdiansk sector, as reported by the commander of the operational-strategic grouping "Tavria," Oleksandr Tarnavsky.
"During the offensive operation of the "Tavria" grouping on the Berdiansk front, our strike units achieved a partial success, pushing into enemy territory from 350 meters to 1.4 kilometers. Fierce battles for Staromaiorske are ongoing," he said.
Meanwhile, there have been no changes on the Melitopol front. Due to heavily mined fields, our engineering and assault units are carrying out demining activities while providing fire support, and the rest of the strike units are holding their positions, ready for further advances.
Russian forces are concentrating their efforts on preventing incremental advancements by the Ukrainian military.
Occupying troops made unsuccessful attempts to retake lost positions near Pryiutne.
Russians also conducted airstrikes in the vicinity of Mala Tokmacha, Orikhiv, and Novodanylivka. Artillery shelling targeted Novodariivka, Huliaipole, Huliaipilske, Novoandriivka, and Stepove in the Zaporizhzhia region.
In the past 24 hours, there were 285 attacks on Ukrainian positions in the Donetsk region. The enemy launched 13 attacks on the Mariinka sectore. Ukrainian forces continue to hold the enemy's offensive in the areas around Krasnohorivka and Mariinka.
The enemy launched unsuccessful attacks around Novomykhailivka and conducted airstrikes near Blahodatne and Makarivka.
However, our troops successfully countered an enemy assault on one of the defensive segments, advancing towards the enemy and improving their tactical position.
Under heavy fire from enemy aircraft and artillery, the Ukrainian Armed Forces successfully repelled Russian attacks in the vicinity of Avdiivka and Nevelske. Meanwhile, the enemy shelled over 10 adjacent villages with artillery, including Karlivka, Sevorne, and Nevelske.
Overall, Russian forces launched 14 attacks on Ukrainian positions and carried out 504 shelling incidents in the past 24 hours.
Enemy losses

Artillery units of the Tavria Defense Forces executed 1,294 firing tasks in a day.
During the last 24 hours, enemy losses were as follows:
Killed in action - 63 occupiers;
Wounded - 110;
Captured - 4.
Ukrainian forces destroyed 21 pieces of enemy weaponry and military equipment, including a tank, 5 armored personnel carriers, 4 Msta-B self-propelled howitzers, 2 Hyacinth-B cannons, and several military vehicles. Additionally, three enemy ammunition depots were destroyed.
Air defense units also neutralized two drones - Supercam and Orlan-30.
Ukrainian counteroffensive

During the offensive, the Tavria Defense Forces liberated over 192 square kilometers of territory in the south and advanced 12 square kilometers in the past week. Ukrainian troops are conducting offensive operations in Melitopol and Berdiansk directions.
On the Bakhmut sector, Ukrainian forces liberated approximately 35 square kilometers during the offensive and advanced 4 square kilometers last week. The main battles are ongoing in the areas of Klishchiivka, Andriivka, and Kurdiumivka.