Ukrainian forces advance over a kilometer on Bakhmut front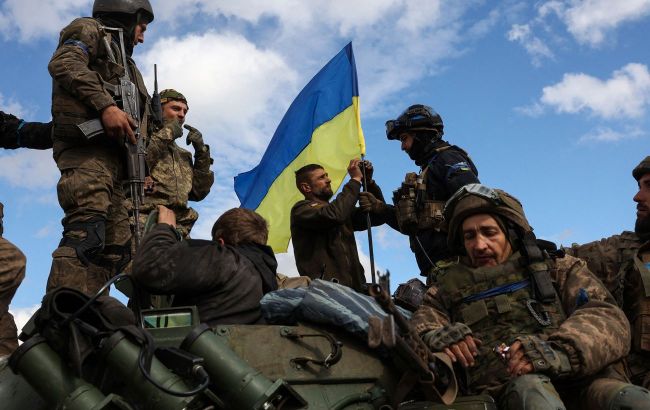 Ukrainian military forces have advanced over a kilometer on the Bakhmut front (Getty Images)
Ukrainian military forces have advanced over a kilometer on the Bakhmut front in the past 24 hours, as Spokesperson of the Eastern Group of the Armed Forces of Ukraine Serhii Cherevatyi said to Ukrainian TV.
"The defense forces keep up to have the initiative, press the enemy, carry out assault operations, and advance on the northern and southern flanks, particularly covering more than a kilometer in the past 24 hours," he said.
However, the Russian forces are putting up resistance. They targeted Ukrainian soldiers 318 times with small arms and artillery fire, as well as conducting three air raids.
In total, over the day, there were seven clashes, resulting in the elimination of 61 Russians, with 116 wounded and five taken captive.
Counteroffensive by the Ukrainian Armed Forces
Ukrainian troops continue their offensive actions in the Melitopol, Bakhmut, and Berdiansk directions. They have achieved partial success in the area of Klyshchiivka, consolidating their positions at the reached boundaries.