Ukrainian forces advance on Tavriisk front, Russian losses spike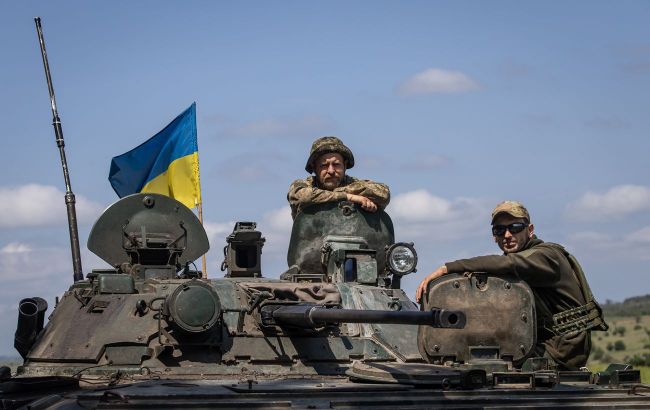 Ukrainian military (Photo: Vitalii Nosach- RBC-Ukraine)
Ukrainian troops have made advances north of Kopany and Novoprokopivka on the Tavriisk front, while enemy losses have increased, according to the commander of the operational-strategic grouping of troops Tavria General Oleksandr Tarnavskyi.
During the past day, terrorists:
carried out 14 airstrikes;
engaged in 22 combat clashes;
conducted 782 artillery bombardments.
Our soldiers from the rocket forces and artillery unit of the Joint Forces Operation Tavria executed 1265 fire missions. Enemy losses amounted to 338 individuals. Specifically, 52 units of terrorist equipment were destroyed, including:
7 tanks;
7 armored personnel carriers (APCs);
14 artillery systems;
1 MLRS (Multiple Launch Rocket System);
1 ATGM (Anti-Tank Guided Missile) launcher;
3 UAVs (Unmanned Aerial Vehicles);
17 motor vehicles;
2 pieces of special equipment.
"Additionally, a munitions depot and another important enemy object were destroyed," writes Tarnavskyi.
Russian losses in the war
According to the General Staff of the Armed Forces of Ukraine, Ukrainian soldiers, during the past day, eliminated 601 more Russian terrorists. Since the beginning of the war, Russia has lost approximately 281,700 personnel units.
Meanwhile, the Security Service of Ukraine demonstrated a HIMARS strike on the Russian Heavy Flamethrower System Solntsepyok. The equipment was destroyed along with the crew and a full ammunition load.