Ukrainian evacuation begins from Gaza Strip, ambassador to Egypt states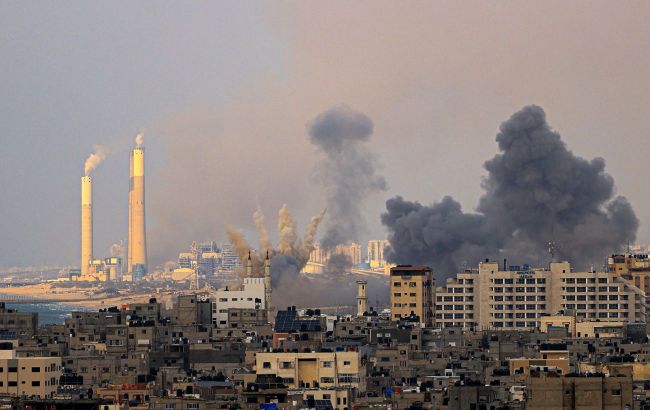 Illustrative photo (Photo: Getty Images)
Ukrainian citizens have begun to be evacuated from the Gaza Strip, according to Ukraine's Ambassador to Egypt, Mykola Nahornyi, in a statement to Radio Liberty.
"Yes, the evacuation has begun, and it will last for several days. The situation is very unstable, and many risks may affect the evacuation. Everything possible is being done to carry out a safe, organized, and coordinated evacuation of Ukrainian citizens from Gaza," emphasized the diplomat.
He notes that until a successful evacuation has taken place, he cannot disclose details.
Evacuation of Ukrainians from the Gaza Strip
After Hamas militants invaded Israeli territory, Israeli forces imposed a blockade on the Gaza Strip. All border crossings into the Palestinian enclave were closed.
On November 1, the Egyptian authorities announced that the departure of foreigners from the Gaza Strip through the Rafah crossing was permitted. On the same day, the Ukrainian Ministry of Foreign Affairs began the preparatory phase for the evacuation of Ukrainians.
According to the latest information, there were 357 Ukrainians in the Gaza Strip. Most of them are women and children. Among all the Ukrainian citizens who were stranded in the Palestinian enclave, there are also injured individuals.
Also, according to Ukraine's Ambassador to Israel, Yevhen Korniichuk, as a result of the clashes between Israel and Hamas in the Gaza Strip, there are Ukrainian casualties.