Ukrainian Defense Intelligence provides details of attack on the Russian missile plant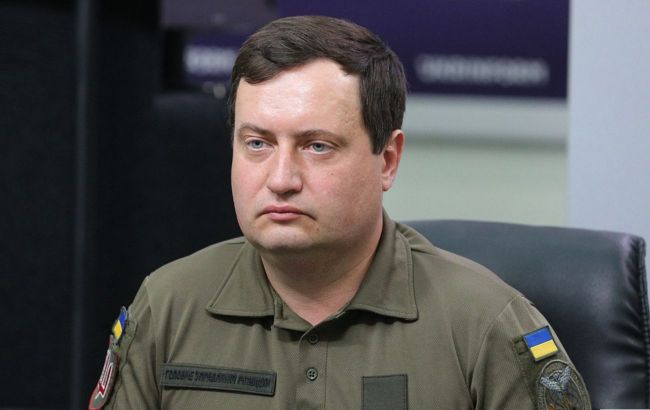 the representative of the Defense Intelligence of Ukraine, Andrii Yusov (Photo: suspilne media)
Drones that attacked the Smolensk Aviation Plant producing Kh-59 missiles in Russia on Sunday, October 1, damaged the production at the facility, disrupting the weapons' output, according to the representative of the Defense Intelligence of Ukraine, Andrii Yusov.
"It got tired. Like many other objects used by aggressors against Ukraine. In this situation, we are talking about an enterprise producing various modifications of Kh-59 missiles," he said.
Yusov did not comment on "what caused a blow and from where" but noted that these are precisely the missiles primarily produced for civilian objects and infrastructure, taking the lives of our peaceful citizens and defenders.
"Yes, the production base is damaged, the production rates are violated, and this has caused serious problems for the aggressor. We confirm this fact, and such practice will continue," added the intelligence representative.
Attack on the Smolensk Aviation Plant in Russia
On October 1, attack drones targeted the Smolensk Aviation Plant in Russia. The facility produced Kh-59 missiles. As previously stated by the Chief of the Defense Intelligence of Ukraine, Kyrylo Budanov, Ukrainian drones target enterprises of the Military-Industrial Complex (MIC) in Russia. This includes plants involved in the production of missiles.
Among the recently attacked enterprises, Budanov named the Bryansk Plant Kremny EL, which manufactures electronic equipment for missiles and the Redkinsk Research Plant in the Tver region, where components of rocket fuel are produced.