Ukrainian Defense Intelligence delivers "explosive gift" to occupants' banquet in Enerhodar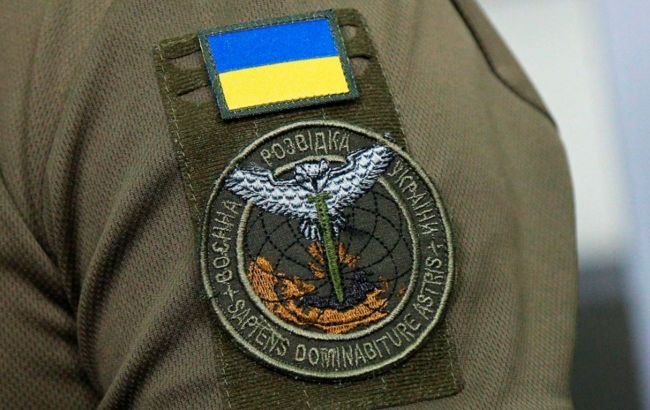 Ukrainian Defense Intelligence strikes at so-called passport department in Enerhodar (Photo: armyinform.com.ua)
Ukrainian special forces and partisans have struck a facility housing the so-called "passport department" of occupiers in Energodar, Zaporizhzhia region, the Ukrainian General Staff press service reported.
Defence Intelligence of the Ministry of Defence of Ukraine and the local resistance movement in Energodar assisted the invaders in celebrating the "Day of Migration Units of the Russian Ministry of Internal Affairs."
"The 'gift' was delivered right during the festive banquet, which was organized in the building designated as the 'passportization department' at 22 Budivnykiv Street. As a result of the strike, a fire broke out in the building, and several ambulances arrived at the scene," the intelligence reports stated.
Simultaneously, a radio communication point of the Russian forces located on the technical floor of a 14-story building was also targeted. The "gift" was also received by officers of the occupying army stationed in two "requisitioned" cottages on the city's outskirts.
The exact number of wounded and killed among the invaders is being clarified. However, it is mentioned that the civilian population did not suffer.
Special operations in Energodar
It is not the first operation by Defence Intelligence of the Ministry of Defence of Ukraine in Energodar.
On August 28, military intelligence operatives conducted reconnaissance and effectively destroyed several enemy objects in the occupied territory of the Zaporizhzhia region. The enemy targets in Energodar and Kamyanka-Dniprovska came under attack.
Later that day, Defence Intelligence of Ukraine reported the detonation of improvised barracks belonging to the Akhmat-1 Rosgvardiya unit in Energodar, resulting in casualties among the Russian military personnel.