Ukrainian counteroffensive going on and making progress: Ukraine's MFA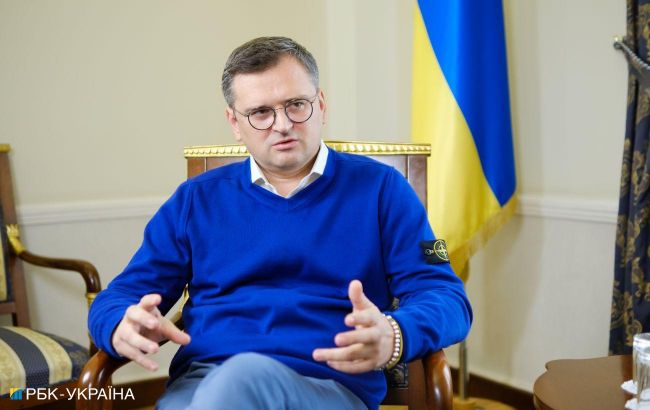 Minister of Foreign Affairs of Ukraine, Dmytro Kuleba (Photo: Vitalii Nosach, RBC-Ukraine)
The counteroffensive of the Ukrainian Armed Forces in the south and east continues and makes certain progress, according to the Minister of Foreign Affairs of Ukraine, Dmytro Kuleba, cited by El Mundo.
The Minister of Foreign Affairs emphasizes that the supply of F-16 fighter jets, announced by Denmark and the Netherlands, is a "significant step" in the counteroffensive against Russia, which "continues and progresses."
Kuleba also notes that Ukraine is making "very good progress" for negotiations and defining the conditions for peace, although he acknowledged that initiating dialogue "will not be easy."
"But we are not going to sign an agreement similar to the one Finland signed," Kuleba added, referring to the agreement that involved the transfer of around 10% of Finland's lands to the Soviet Union after the 1939-1940 war.
Ukrainian counteroffensive
Ukrainian military forces have been advancing on certain fronts since the beginning of the summer. They are achieving success and pushing out Russian occupiers.
In particular, in the southeast, our defenders have already liberated a number of settlements. Recently, the Ukrainian Armed Forces also liberated the town of Urozhaine in the Donetsk region.
Currently, battles are underway for the village of Robotyne in the Zaporizhzhia region.
You can find more details about their progress in the material by RBC-Ukraine.