Ukrainian counteroffensive gains momentum: Blinken optimistic about progress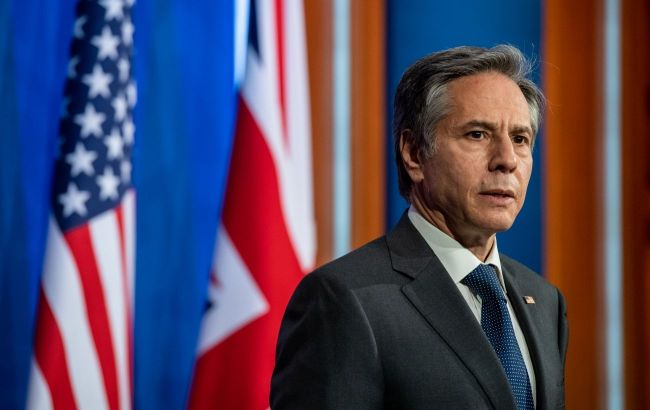 US Secretary of State Anthony Blinken (Getty Images)
During the Aspen Security Forum, US State Secretary Antony Blinken spoke about the ongoing Ukrainian military counteroffensive, expressing cautious optimism about its successes. He warned about premature conclusions about the counteroffensive of the Armed Forces of Ukraine, but said he expects changes at the front when the Ukrainian forces deploy and start operating.
"We knew from the start that this would be hard going. You've probably heard, and many people have said, that the Russians have prepared serious and fortified lines of defense. The Ukrainians are breaking through them," Secretary Blinken stated.
According to Blinken, the Ukrainians, who have already liberated half of the territories initially occupied by the Russian forces, are now well-equipped for success. Their resilience in fighting for their land, country, future, and freedom gives them an edge.
"When they deploy and start operating, all the forces that have been trained in recent months, the equipment that we and about 50 countries have provided them, I think all of that will make a difference and will lead to change," asserted the US State Secretary.
Ukrainian Armed Forces' advance
The Ukrainian Armed Forces are actively carrying out offensive operations in the directions of Bakhmut, Melitopol, and Berdiansk. Over the past week, they have reclaimed an additional 9 square kilometers in the east and 28.4 square kilometers in the south.
The US National Security Council has acknowledged that the Russian occupiers had established multiple lines of defense on the Ukrainian territory they had seized, which has slowed down the progress of the Ukrainian forces.
Overall, the Ukrainian Ministry of Defense has stated that the counteroffensive is proceeding according to plan and has demonstrated significant progress.