Russian defensive lines in occupied Ukraine slow down counteroffensive, US official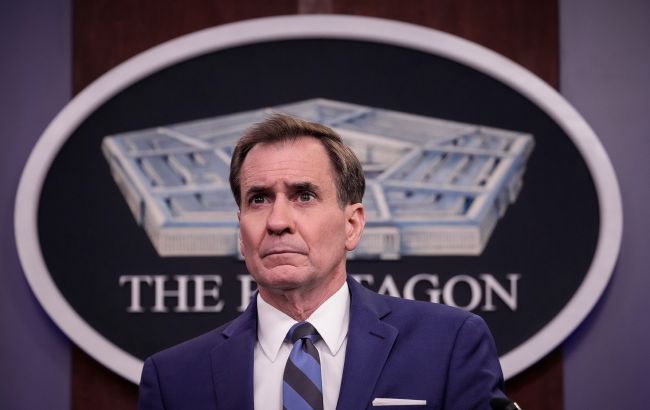 US National Security Council Coordinator for Strategic Communications John Kirby (GettyImages)
Russian forces have been constructing several defensive lines on the occupied territory of Ukraine for many months. This is slowing down the advancement of the Armed Forces of Ukraine, as US National Security Council Coordinator for Strategic Communications John Kirby said at a briefing.
"President Zelenskyy himself, I think, spoke publicly last week, saying that it's going slower in some areas than he would have liked. He's the commander-in-chief. You know, he gets to make those determinations, and he gets to give those orders," Kirby said.
According to him, Russian forces have invested significantly in defensive capabilities over the past six to eight months. In some cases, their defensive lines have three levels that span several kilometers.
He stated that Russians "knew that the Ukrainians were going to want to take back territory in the spring and summer months, and worked to prepare it".
"And defense — as any military history student will tell you, defense is the stronger form of war, and so the Ukrainians are running into Russian defenses. And it — and by President Zelenskyy's own — in his own analysis, it has — it has slowed them down a little bit," he added.
Ukraine's counteroffensive
Active counteroffensive actions began at the beginning of June. During this time, Ukrainian troops liberated an area of 130 sq km on the southern fronts.
Last week, Ukrainian President Volodymyr Zelenskyy said that the advancement of Ukrainian forces on the front is currently "slower than desired". However, he added that the autumn counteroffensive also started in a similar manner.
On June 26, Zelenskyy visited the frontline positions of the Ukrainian military and said that there was progress in all directions of the frontline.