Ukrainian border guards destroy Russian tank near Bakhmut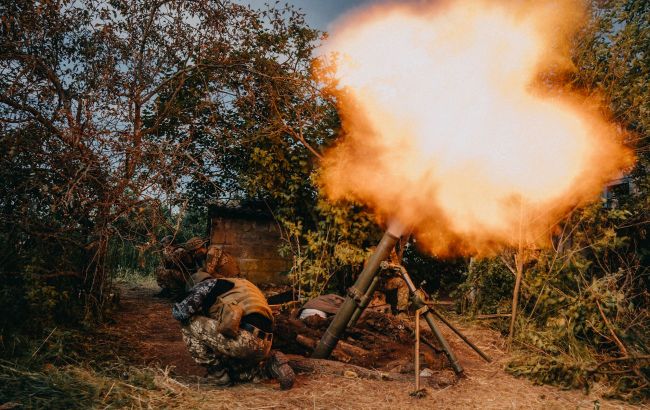 T-72 tank destroyed by Ukrainian border guards near Bakhmut (Getty Images)
Heavy fighting continues near Bakhmut, Donetsk region. Despite Russia's attempts to slow down the Ukrainian Armed Forces' advance, the defending forces are not only making progress but also destroying the invaders' equipment, according to the State Border Guard Service of Ukraine.
"The utilization of Russian tanks is ongoing on the Bakhmut front," the report states.
According to military sources, this time a Russian T-72 tank was successfully destroyed.
Situation in the Bakhmut region
The Bakhmut direction, along with the Lyman-Kupiansk direction, remains one of the toughest battlegrounds. As General Oleksandr Syrskyi reported yesterday, intense combat operations are taking place in the areas of Bakhmut, Kurdiumivka, Yahidne, and Andriivka. According to Ilia Yevlash, the chief spokesperson for the Eastern Operational Command of the Ukrainian Armed Forces, the enemy is using frontal attacks and storming tactics there.
Russia's losses in Ukraine
Within a day, the Ukrainian Armed Forces have eliminated 610 Russian occupiers, bringing the total losses for the Russian Federation since the beginning of the full-scale invasion to approximately 263,020 soldiers. Additionally, Ukrainian soldiers destroyed 13 enemy tanks, 22 drones, and 26 missiles in a single day.
For reference, the T-72 Ural is a Soviet tank. It was adopted into the arsenal of the Soviet Armed Forces in 1973. It has been in service with the CIS countries and has been exported to Warsaw Pact nations, Finland, India, Iran, Iraq, and Syria.