Ukrainian army reports Russian losses in the south over past day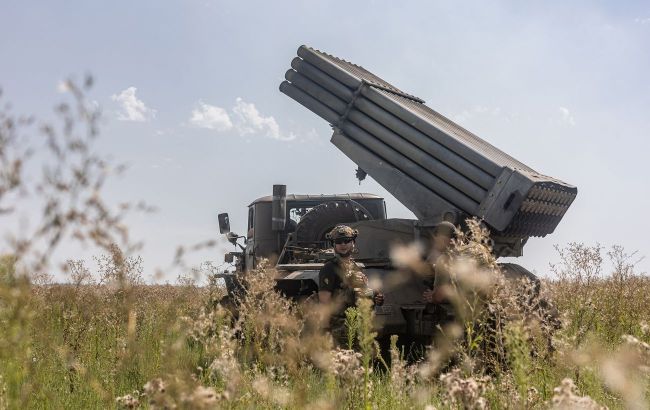 Ukrainian army reports Russian losses in the south over past day (Getty Images)
Over the past day, Ukrainian Armed Forces have destroyed 16 Russians and 8 enemy armored personnel carriers in the southern part of the country, according to South Defense Forces.
The military continues to carry out fire missions. Over the past day, the enemy suffered the following losses:
16 occupiers,
8 BTR-82A armored personnel carriers,
1 Giatsint-S self-propelled artillery unit,
1 mortar,
1 unit of automotive equipment,
2 boats.
Ukrainian forces are eliminating Russian aggressors
As of Tuesday morning, September 26, Russia's losses in the war in Ukraine amounted to 400 occupiers, with a total number of 276,670 military personnel losses since the beginning of the invasion.
In the Tavria direction, Russian occupiers lost 5 depots, 35 units of equipment, and 190 military personnel over the past day.
Today, it was reported that the Ukrainian military destroyed Russian equipment worth over 7 million dollars using a secret domestic drone.