Russia's losses in Ukraine as of September 26: 400 troops and 39 artillery systems eliminated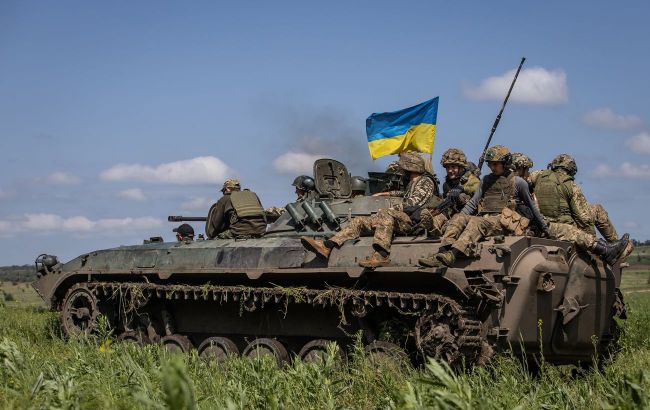 Ukrainian military (GettyImages)
Russia's losses in the war in Ukraine as of Tuesday morning, September 26, amounted to 400 more occupants, bringing the total number of Russian army losses since the beginning of the invasion to 276,670. In addition, the Armed Forces of Ukraine destroyed 39 artillery systems and 29 enemy drones, according to the General Staff of the Armed Forces of Ukraine.
The overall Russian combat losses from February 24, 2022 to September 26, 2023 are estimated as follows:
Personnel: Approximately 276,670 (+400) individuals eliminated.
Tanks: 4,672 (+5) units.
Combat armored vehicles: 8,946 (+19) units.
Artillery systems: 6,299 (+39) units.
MLRS (Multiple Launch Rocket Systems): 792 (+1) units.
Anti-aircraft systems: 533 units.
Aircraft: 315 units.
Helicopters: 316 units.
Tactical UAVs (Unmanned Aerial Vehicles): 4,924 (+29) units.
Cruise missiles: 1,529 (+11) units.
Ships/boats: 20 units.
Submarines: 1 unit.
Motor vehicles and tanker trucks: 8,763 (+17) units.
Specialized equipment: 925 (+7) units.
Frontline situation
According to the General Staff, the Ukrainian Defense Forces continue to engage in defensive operations in the east and south of Ukraine. An offensive operation is underway on the Melitopol and Bakhmut fronts.
According to a report from the Institute for the Study of War (ISW), Ukrainian forces have liberated an additional two kilometers of territory on the Bakhmut front. Russian forces have attempted unsuccessful attacks near Klishchiivka and on the Melitopol front.
Meanwhile, Russian military forces continue their attempts to advance in the areas of Bakhmut and Avdiivka, but they have not achieved any success.