Ukrainian Armed Forces use drone to offer surrender to Russians in Andriivka: Video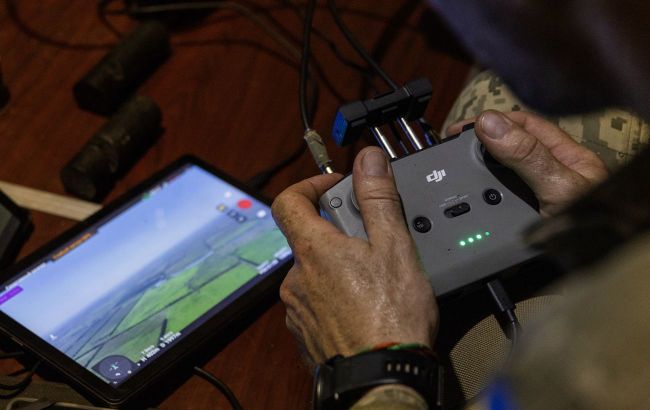 The Ukrainian Armed Forces demonstrated how they offered the occupants in Andriivka to surrender using a drone (Photo: Getty Images)
Ukrainian military personnel, during the de-occupation of Andriivka, utilized a drone with a loudspeaker to offer Russian soldiers the opportunity to surrender, according to the 3rd Separate Assault Brigade of the Ukrainian Armed Forces.
According to the military, after eliminating the commanders of the Russian 72nd Brigade, remnants of the occupiers were still hiding in the village.
Knowing this, the fighters of the third assault brigade deployed a drone with a loudspeaker into the sky, and the commander of the 2nd assault battalion issued an ultimatum to the enemy: surrender or death.
"As a result of the military operation, a portion of the occupiers surrendered," the brigade's report stated.
De-occupation of Andriivka
On September 14th, Deputy Minister of Defense of Ukraine Hanna Maliar announced that Ukrainian forces had liberated the village of Andriivka in the Bakhmut district from the Russians.
However, this information was immediately refuted by the third assault brigade, where they clarified that fighting was still ongoing in the area.
But today, the military unit confirmed that Andriivka had indeed been de-occupied.