Ukrainian Armed Forces successfully defeat elite occupying units during advance toward Bakhmut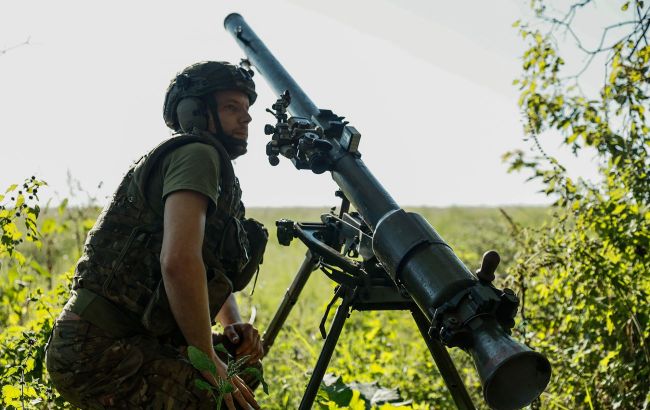 The Ukrainian Armed Forces have successfully defeated elite enemy units near Bakhmut (photo: Getty Images)
The Ukrainian Armed Forces successfully defeated elite units of the occupiers during their advance to the south of Bahmut in the Donetsk region, according to a report from ISW.
It is reported that Ukrainian forces completely destroyed units from the 72nd Motorized Rifle Brigade, the 31st Guards Airborne Brigade, and the 83rd Guards Airborne Brigade during the liberation of Andriivka and Klishiivka.
This claim is supported by the statement of the commander of the Russian battalion "Shid," Oleksandr Khodakovskiy, regarding the death of the commander of the 31st Guards Airborne Brigade. The 72nd Motorized Rifle Brigade likely proved ineffective in combat, although the exact number of its losses remains unclear.
These AAF units were involved in counterattacks and attempts to push back the Ukrainian advance in the vicinity of Bakhmut, and they likely suffered significant losses. If the recent Ukrainian advance to the south of Bakhmut led to the destruction of the combat capabilities of the 31st and 83rd AAF Brigades, the Russian command will likely redistribute elements from another elite unit to support critical elements of the Russian defense to the south of Bakhmut.
Key findings by ISW:
The Ukrainian counteroffensive operations may have led to a particularly serious degradation of critically important elements of Russian defense in the western part of the Zaporizhzhia region.

During the night of September 17-18, Russian forces launched a series of attacks using Shahed drones and cruise missiles targeting coastal and rear areas of Ukraine.

It is reported that an organization likely associated with Sergey Kiriyenko, the First Deputy Chief of the Russian Presidential Administration, is responsible for spreading war propaganda and false information about Ukraine among prominent figures in the Russian information space.

Russian forces conducted offensive actions on September 18 in the vicinity of Bakhmut and along the Avdiivka-Donetsk line.

Ukrainian forces carried out offensive operations on at least two fronts, making advances into the Zaporizhzhia region on September 18.

Some Russian sources claim that former employees of the Wagner Private Military Company (PMC) are closely cooperating with the Russian National Guard (Rosgvardia) to resume combat operations in Ukraine.