Ukrainian Armed Forces reach first line of Russian defense in Tavria sector - military official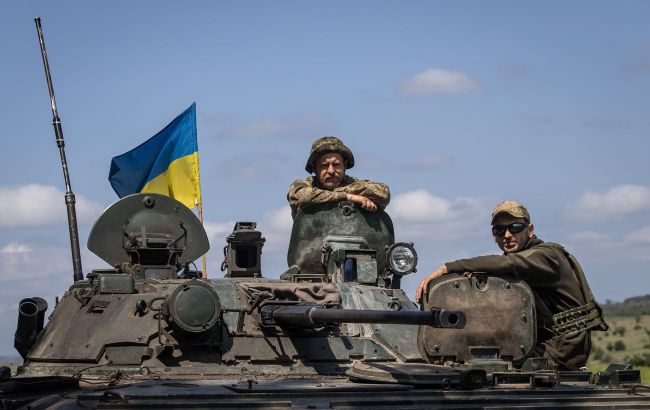 The Ukrainian Armed Forces have reached the first line of Russian defence in the Tavria sector (Getty Images)
The Armed Forces of Ukraine in the Tavria sector have already reached the first line of defence of the Russian occupiers, according to Serhiy Kuzmin, deputy commander of the Tavria Operational and Strategic Grouping for Strategic Communications.
"We have now reached the first line of the occupiers' defenses. The situation is highly complex, but our forces are making headway. We are moving forward, although progress is somewhat hampered by minefields and a lack of available aviation support," Kuzmin revealed.
Southern front situation
Previously, Deputy Minister of Defense of Ukraine, Hanna Maliar, had announced that Ukrainian military forces managed to break through the Russians' initial line of defense in certain sectors of the southern front. Presently, they have advanced to an interim position.
However, on the Melitopol and Berdiansk fronts, Russian forces have employed a three-layered minefield strategy, as well as reinforcing and fortifying strategically significant heights. These defensive measures are considerably impeding the progress of the Ukrainian Armed Forces.