Ukrainian Armed Forces' raids in lower reaches of Dnipro River put Russian army in dilemma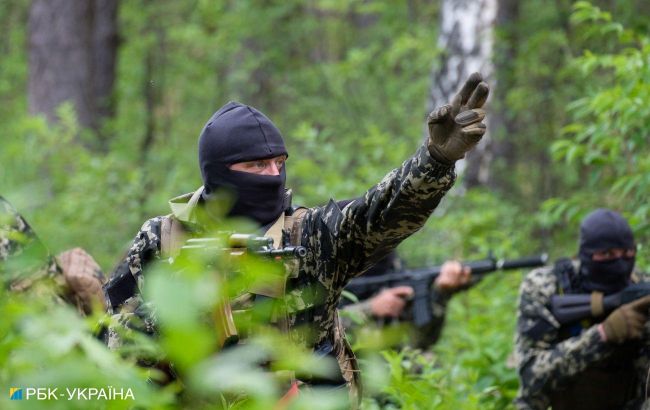 Ukrainian Armed Forces created a problem for the Russian army in the lower region of the Dnipro river (Vitalii Nosach, RBC-Ukraine)
Over the past week, small-scale fighting has broken out along the lower reaches of the Dnipro River. This has put Russian generals in a dilemma, according to the Ministry of Defense of the United Kingdom on Twitter.
As stated in the summary, Ukrainian forces have worked to raid or set up small bridgeheads at new locations on the Russian-held east bank. This is in addition to expanding the bridgehead Ukraine has maintained near the ruined Antonivsky Bridge since June 2023. Some of these operations likely took advantage of a local Russian force rotation.
According to British intelligence, the combatants also continue to skirmish for control of small islands in the Dnipro estuary.
"Russian commanders face a dilemma of whether to strengthen this area or to deploy troops in the areas of Ukraine's main counter-offensive operations, farther to the east," notes the British Ministry of Defense.
Situation around Dnipro River
Recently, the Institute for the Study of War (ISW), citing Russian sources, declared that Ukrainian forces landed on the left bank of the Dnipro River in the Kherson region and purportedly breached Russian defenses by up to 800 meters.
However, the Ukrainian Ministry of Defense later refuted information about the breakthrough.
Natalia Humeniuk, spokeswoman for the Southern Ukrainian Defense Forces, stated that claims of Ukrainian advancement on the left bank of the Dnipro in the Kherson region are detrimental to Ukrainian defenders. According to her, Ukrainian military calls for information silence.