Ukrainian Armed Forces pushed back the enemy and advanced south of Bakhmut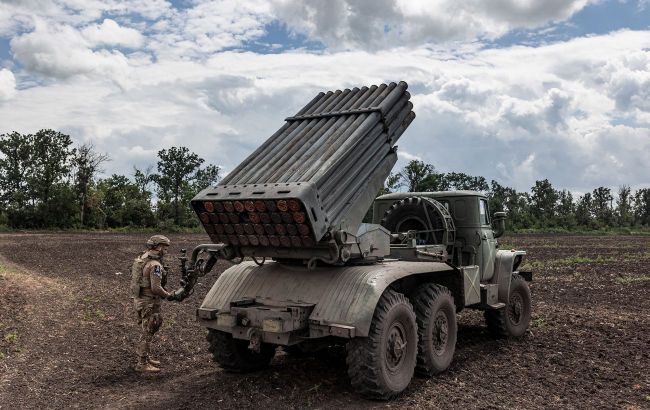 Ukrainian Armed Forces pushed back the enemy and advanced south of Bakhmut (photo: Getty Images)
Ukrainian forces have pushed back the occupiers and advanced south of Bakhmut in the Donetsk region, reports the ISW.
On geolocated images published on October 22, it is evident that Ukrainian military units crossed the railway line to the north of Klishchiivka, which is about 7 km southwest of Bakhmut. This corroborates previous statements from the General Staff of the Ukrainian Armed Forces and Russian bloggers.
The General Staff of the Ukrainian Armed Forces also reported that Ukrainian troops are continuing offensive operations in the direction of Melitopol.
Key findings by ISW:
The combination of domestic production of artillery shells in Russia and an increase in the import of ammunition from North Korea is expected to enable Russian forces to maintain sufficient artillery fire intensity in 2024.

Russian sources claimed that Russian forces displaced Ukrainian forces from some positions on the left bank of the Dnipro River in the Kherson region.

During the night of October 22-23, Russian forces launched another series of missile and drone strikes on Ukraine.

It appears that the Russian government, in the federal budget for 2024, is emphasizing defense expenditures rather than social programs, despite contradictory reports meant to reassure the Russian population.
The Bakhmut direction remains one of the hottest spots on the frontlines. Ukrainian troops continue their offensive actions to the south of Bakhmut. Previously, the settlements of Klishchiivka and Andriivka had been liberated in that area.