Ukrainian Armed Forces' offensive on Bakhmut slowed down or not - experts' answer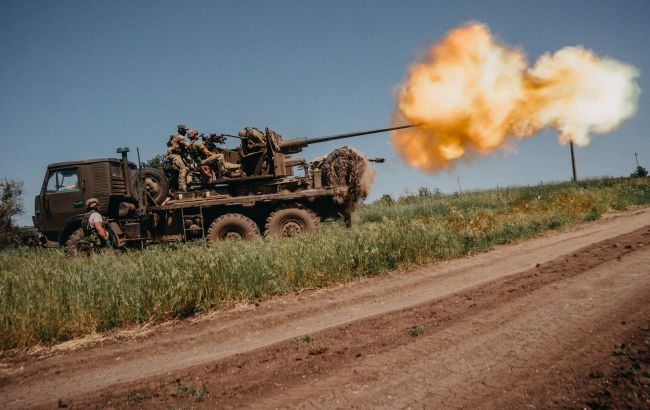 Whether the Ukrainian Armed Forces offensive near Bakhmut, the Donetsk region, has slowed down (Photo: Getty Images)
Russian occupiers have diverted additional resources to the southern and northern flanks of Bakhmut, making it challenging for Ukrainian defense forces to advance. However, the Ukrainian Armed Forces are still progressing, military experts revealed in RBC-Ukraine.
The pause between positive news has been prolonged, creating an impression that the advance towards Bakhmut has slowed down. Military expert Vladyslav Seleznov explains that the enemy has brought in extra resources to the southern and northern flanks, making it difficult to advance when lacking superiority in aviation and artillery components.
"Of course, under these circumstances, the advance has slowed down and transitioned into positional warfare in some areas. Nevertheless, they (the Russians) can only hold us back through an incredible concentration of forces. It's important to remember that currently, up to 80% of Russia's operational reserves are being used to halt our counteroffensive," he told RBC-Ukraine.
The head of the Center for Military and Legal Studies, Oleksandr Musiienko, emphasizes that Ukrainian forces are advancing towards Bakhmut with limited striking capabilities, artillery, and ammunition. According to him, the southern direction has become a priority, but even with that, Ukrainian forces are moving forward and achieving tactical successes.
Last week, it was one year since the battle for Bakhmut started. Russia committed tens of thousands of people to capture the district center, and the battle itself became the bloodiest and longest in the Russian-Ukrainian war.
The situation in the Bakhmut, the Donetsk region
Deputy Minister Hanna Maliar stated during a briefing on Monday, August 7, that Russian forces are attempting to attack and reclaim lost positions on several sectors of the front. These attacks include the vicinity of Staromykhailivka and north of Bakhmut.
The day before, on August 6, the Institute for War Studies reported that the Ukrainian Armed Forces continued their counteroffensive to the north and south of Bakhmut in the Donetsk region.