Ukrainian Armed Forces have ways to cut off Russians' critical "land corridors" - ISW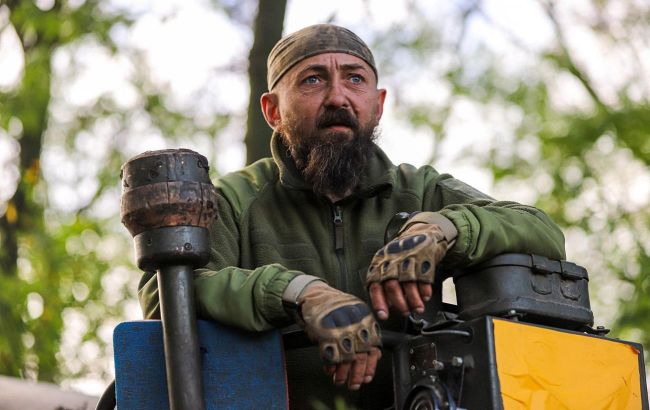 Ukrainian Armed Forces have various ways to disrupt critical ground supply routes for Russian occupiers along the northern coast of the Azov Sea during counteroffensive operations in the southern part of Ukraine. The liberation of Melitopol is just one of them, according to analysts at the Institute for the Study of War (ISW).
The Washington Post (WP) reported on August 17 that the US intelligence community has assessed that Ukraine's counteroffensive will fail to reach Melitopol in western Zaporizhia Oblast and will not achieve its principal objective of severing the Russian land bridge to Crimea.
The unverified intelligence assessment reportedly states that effective Russian defensive operations and dense minefields have constrained Ukrainian forces' advances and will continue to do so.
As reported by WP, anonymous US officials reportedly stated that Ukrainian forces will advance to within several miles of Melitopol but not further.
A Ukrainian advance to within a few miles of Melitopol would bring the critical road and rail connections on which Russia relies to supply its forces within range of Ukrainian artillery systems, severely compromising Russia's ability to continue to use them for that purpose.
ISW points out that it remains unclear from published reports why US intelligence analysts have reportedly concluded that seizing Melitopol is the only way Ukraine can sever the Russian land bridge.
In reality, experts at the Institute for the Study of War assessed that Ukraine has many options for severing critical Russian ground lines of communication along the northern Sea of Azov coast of which the seizure of Melitopol is only one.
U.S. Secretary of State Antony Blinken notably offered a diverging opinion from the alleged intelligence assessment on August 15, stating that the prospects for Ukraine's counteroffensive to make significant "strategic gains" will remain unclear for at least a month or longer.
ISW concludes that it is premature to make assessments about the overall success of ongoing Ukrainian counteroffensive operations occurring along several lines of advance toward several different apparent objectives. Analysts have consistently assessed that the Ukrainian counteroffensive will be a protracted, non-linear series of operations, which will likely continue to occur in phases of differing tempos.
"The Ukrainian counteroffensive is not a discrete set of scheduled operations, and current counteroffensive operations are likely setting more favorable conditions for larger significant operations," the report states.
Key takeaways:
Ukrainian forces continued offensive operations on at least three sectors of the front on August 18 and have reportedly advanced further near Robotyne in western Zaporizhzhia region.
The Kremlin has intensified its effort to increase its long-term control over the Russian information space, threatening the credibility of Russian sources that inform the wider Western coverage of battlefield realities in Ukraine.
Ukrainian Operational Command South Spokesperson Captain First Rank Natalia Humeniuk challenged Russian claims that Russian authorities have adequately repaired the Chonhar bridge after a Ukrainian strike on August 6.
Russian forces conducted offensive operations along the Kupiansk-Svatove-Kreminna line, near Bakhmut, along the Avdiivdka-Donetsk City line, and in the eastern Donetsk-western Zaporizhzhia border area on August 18 and advanced in some areas.
Ukrainian counteroffensive
This summer, Ukrainian forces have intensified their offensive actions in the eastern and southern regions of Ukraine, including Donetsk and Zaporizhzhia regions. During this time, Ukrainian defenders have successfully liberated over 10 populated areas. The Ministry of Defense of Ukraine recently announced the liberation of Urozhaine in western Donetsk region, which was later confirmed by the General Staff of the Armed Forces of Ukraine.
On August 18, spokesperson for the General Staff of the Armed Forces of Ukraine, Andrii Kovaliov, reported that Ukrainian Armed Forces continue their offensive operation in areas south of Bakhmut.