Ukrainian pilots begin F-16 training, Air Force spokesperson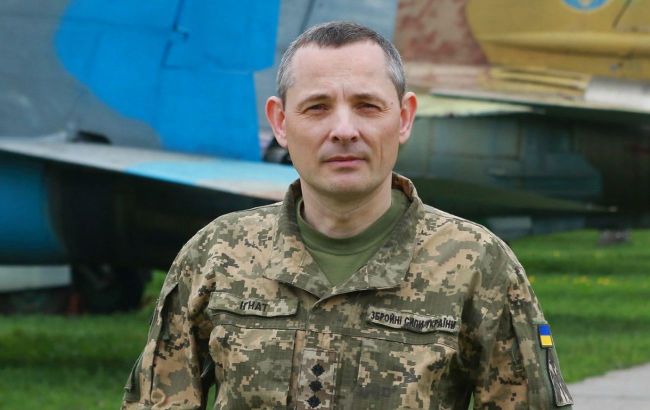 Photo: the spokesperson for the Ukrainian Air Force, Yurii Ihnat (armyinform.com.ua)
Ukrainian pilots are already flying on simulators as part of their training for the American F-16 fighter jets, said the spokesperson for the Ukrainian Air Force, Yurii Ihnat, during a telethon broadcast.
"They are already flying — it's not just a simulator, it's a full-fledged aircraft: a cockpit that moves and fully replicates the F-16 cockpit. The next phase, of course, is flights with an instructor on real aircraft," explained Ihnat.
According to him, overall, the information about the training is entirely confidential.
"The partners don't want to talk about it; they just do their job, and our pilots learn," the spokesperson noted.
Ihnat also reminded that new pilot groups are being formed in Ukraine, which will later be sent for training on the fighters.
"Here, the pilots do their homework studying the (English) language and adapt to the F-16 using simulators," he said.
Ukrainians training on F-16s
As part of an aviation coalition, several European countries agreed to train Ukrainian pilots on F-16 fighters. The Netherlands, Denmark, and Norway will also transfer their aircraft to the Ukrainian army. This concerns at least 61 fighters.
The USA also agreed to train Ukrainian pilots. Training was scheduled to begin in October at the National Guard base in Arizona.
On September 28th, it became known that the preparation of Ukrainian pilots began in the USA to master the American F-16 fighters. Among other things, pilots are undergoing language courses.
The Ministry of Defense states that Ukraine may receive the first F-16 aircraft in 6-7 months. However, the Netherlands and Denmark promised to deliver the first aircraft at the beginning of 2024.