Ukrainian Armed Forces eliminate over 300 occupants in Tavria sector overnight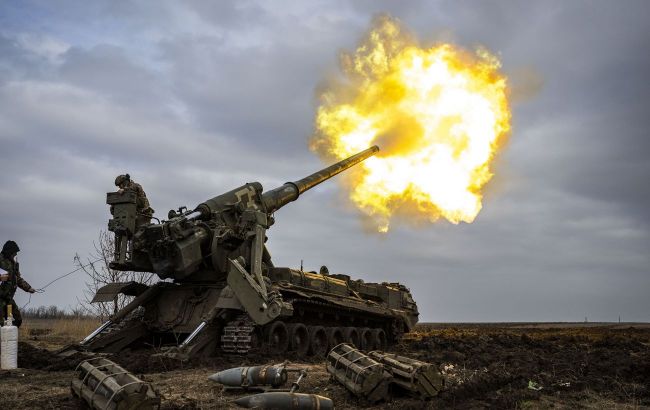 Armed Forces eliminate over 300 occupants in Tavria sector in one day (Photo: Getty Images)
Ukrainian military forces have eliminated over 300 Russian occupiers and destroyed three enemy ammunition depots in the Tavria direction over the past day, according to the commander of the Tavria Operational Strategic Group, Oleksandr Tarnavsky.
Tarnavsky stated that the Defense Forces continue their operations on the Tavria front.
During the past day, the enemy attacked Ukrainian positions 26 times and carried out 780 artillery strikes. The Russians also conducted one missile and 21 airstrikes.
Meanwhile, artillery units of the Defense Forces in the Tavria direction performed 1527 firing missions throughout the day.
During the last day, the enemy's losses amounted to 307 individuals (irreversible - 114, wounded - 187, captured - 6).
Additionally, the Ukrainian Armed Forces destroyed 59 units of Russian military equipment, including:
1 tank;
13 armored vehicles;
6 artillery systems and mortars;
1 anti-tank guided missile system;
2 self-propelled guns;
30 drones;
6 units of automotive equipment.
Furthermore, Ukrainian troops on this front destroyed 3 enemy ammunition depots.
Russian losses in Ukraine
According to the General Staff, as of Thursday, September 7, Russia's losses in the war in Ukraine amounted to 610 occupiers, with 266,900 military personnel lost since the invasion began. In addition, the Ukrainian Armed Forces have destroyed 37 artillery systems and 22 drones.