Ukrainian Armed Forces destroy Mohajer-6 drone in Odesa region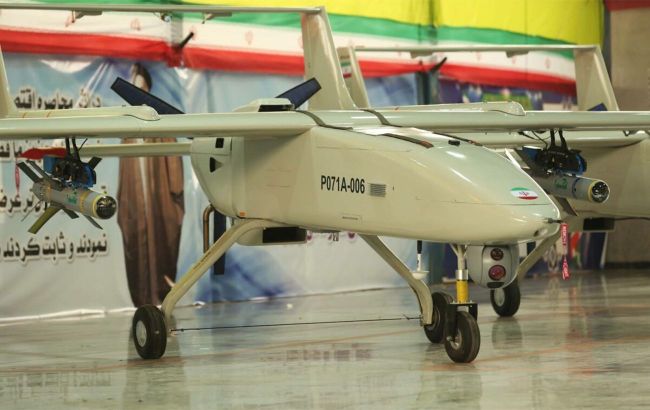 The Armed Forces of Ukraine in the Odesa region have destroyed a Mohajer-6 drone (photo: video frame)
Ukrainian military forces in the skies over the Odesa region have destroyed a Russian Mohajer-6 drone, according to the Southern Defense Forces in Telegram.
On September 2, 2023, the air defense forces of the Air Command "South" in the Odesa region destroyed the reconnaissance-strike UAV Mohajer-6," the statement said.
Mohajer-6
The Mohajer-6 is an unmanned aerial vehicle used for reconnaissance, surveillance, target acquisition, and reconnaissance missions. It is capable of carrying a payload for multispectral observation and/or up to four high-precision munitions. It is manufactured in Iran.
Iranian drones in the Russia-Ukraine war
Russia extensively utilizes Iranian drones to attack Ukraine's civilian infrastructure. It is currently believed that Iran has supplied Russia with over 400 drones, including Shahed 131, 136, and Mohajer models, and Russia has nearly exhausted this supply.
However, Russia is collaborating with Iran to build a drone production facility on its own territory, which could have a significant impact on the ongoing conflict in Ukraine.
This new facility will provide Russia with a fresh supply of drones that are "orders of magnitude larger" than what it could procure from Iran before.