Ukrainian Armed Forces create all conditions for Russians to lose control over Bakhmut - Military expert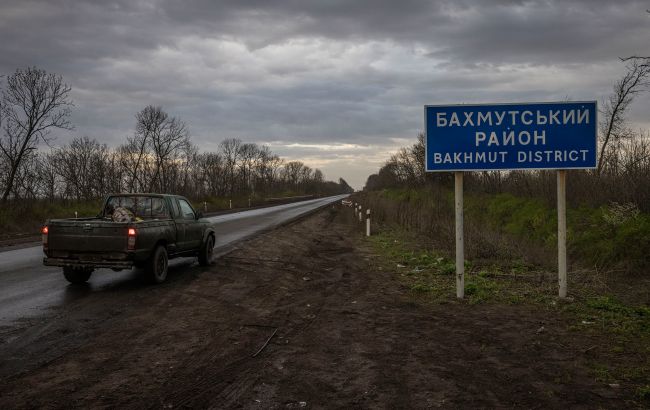 The expert assessed the situation in the area of Bakhmut, the Donetsk region (Photo: Getty Images)
Despite the lack of artillery and, at first glance, modest territorial gains, the advancement of Ukrainian forces in the area of Bakhmut is evident, although Bakhmut is not yet semi-encircled. On the other hand, if the current dynamics persist, the Russians will eventually lose Bakhmut because the Armed Forces of Ukraine are creating all the conditions to achieve this goal, a military-political expert stated in the commentary to RBC-Ukraine.

"Although I do not see Bakhmut being in a semi-encirclement right now. I do not even understand this definition. I know what encirclement is, operational or tactical encirclement. It's too early to talk about an encirclement, but our forces are certainly creating all the conditions for it," said Alexander Kovalenko, a military-political expert from the "Information Resistance" group.
According to him, the flanking advancement is meant to encircle the city entirely. If the Russians decide to hold their defense, they will find themselves surrounded. If not, they will start to retreat. But certainly not before they face the threat of losing logistical arteries in the eastern sector. So far, Ukrainian forces have not entirely cut off the roads to the south and north.
The frontline situation in the morning
According to the General Staff of the Ukrainian Armed Forces, there were 28 combat clashes on the frontline in the past day. The Defense Forces destroyed 11 Russian artillery pieces, two command posts, one ammunition depot, and 1 area with personnel concentration.
Meanwhile, according to the New York Times, the main counteroffensive strike by the Ukrainian Armed Forces is currently taking place in the southeastern part of the country, while other forces remain in reserve.