Ukrainian airline expands flights from Poland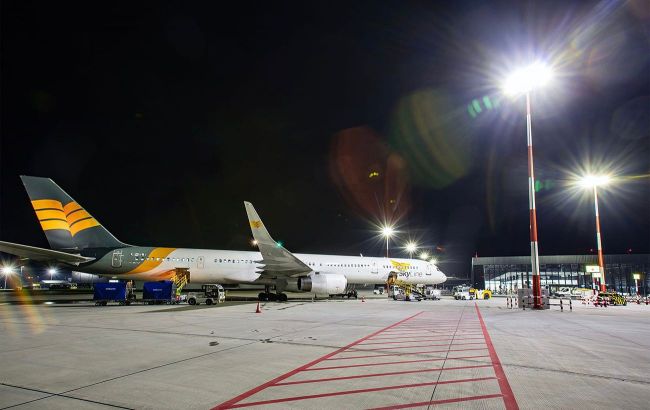 Skyline Express Airlines (facebook.com/anextourpl)
The Ukrainian airline Skyline Express Airlines, formerly known as Azur Air Ukraine until March 2023, started operating flights from Warsaw-Modlin Airport. This is already the fifth Polish airport where the carrier operates.
The airline also flies from Warsaw Chopin Airport, Katowice, Poznań, and Rzeszów, according to cfts.org.ua.
On October 30, the Ukrainian carrier operated its first flight from Radom Airport, located 90 km from Warsaw, to the resort of Sharm el-Sheikh in Egypt. This was announced by Vasyl Huz, the head of Skyline Express Airlines' Safety Management.
Now the airline operates flights from two Warsaw airports - Chopin Airport and Radom Airport, as well as from Katowice, Poznań, and Rzeszów.
Until March 2023, the airline was known as Azur Air Ukraine. The airline is associated with the tour operator Anex Tour, which initially operated in Ukraine and Russia. Later, in the spring, the Ukrainian airline began operating in Poland, performing flights on Boeing 757-300. This aircraft belongs to the Turkish airline Mavi Gök Aviation, whose parent company is the Anex Tourism Group.
Azur Air continues to operate in Russia and is the country's largest charter carrier. Currently, Azur Air is using only 14 out of 22 aircraft because of U.S. sanctions.