Another Russian airline is under sanctions: Third of fleet 'landed'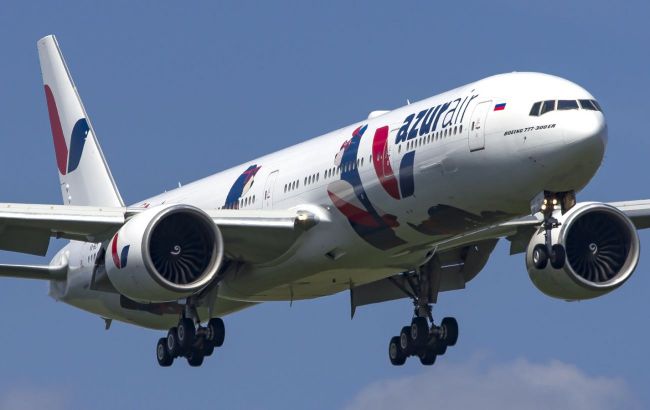 Azur Air's Boeing (Photo: wikimedia.org/Papas Dos)
One of the largest Russian airlines, Azur Air, which operates charter flights, utilizes only a portion of its fleet. Due to sanctions, 8 out of 22 aircraft are currently idle.
The use of Boeing aircraft is complicated by the ban on the supply of spare parts and maintenance, according to avianews.com.
Currently, Azur Air operates only 14 out of 22 aircraft, as reported by the deputy CEO of the airline, Andriy Mukanin. Since the airline only flies American planes – Boeing 757 and Boeing 767, their utilization is complicated due to sanctions prohibiting official servicing and the supply of original spare parts.
Of the 14 aircraft currently operating, 4 belong to Azur Air, and 10 are leased from Russian lessors. Foreign companies own the eight idle aircraft, so the Russian carrier cannot use them for international flights.
The airline plans to purchase these aircraft, but issues with technical maintenance will persist. Currently, Azur Air is repairing aircraft at Vnukovo airport, and the engines have been sent to Iran for maintenance.
Azur Air's leading partner is the tour operator Anex Tour, which worked in Ukraine with the airline Azur Air Ukraine. After the start of the war, the Ukrainian airline suspended flights but returned to the skies this spring with a new name, Skyline Express. The airline currently operates flights in Europe, transporting passengers to resorts.