Ukrainian Air Force showcases nighttime destruction of Shahed drones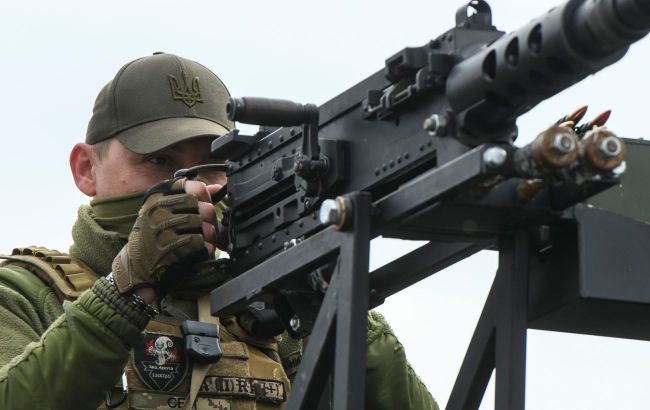 Illustrative photo (Photo: Getty Images)
Ukrainian soldiers repelled a hostile swarm attack of kamikaze drones overnight. The process of destroying the Russian Shahed drones was captured on video, according to the Commander of the Ukrainian Air Force, Mykola Oleshchuk.
"Each destroyed aerial target, be it a combat drone or a cruise missile, isn't an easy task for the sky defenders. But every eliminated target means saved lives and health of Ukrainians, preserved property, and the country's infrastructure," the statement reads.
Oleshchuk expresses gratitude to everyone guarding the Ukrainian skies and showcases a video of the anti-aircraft battle on the night of November 14.
"The Air Force is eliminating enemy Shahed drones," the commander added.
Night attacks in Ukraine
Since spring, Russian forces have been conducting combined night attacks using various missiles and combat drones to strike at the energy and civilian infrastructure across different regions of Ukraine.
Recently, the frequency of these attacks has decreased. Ukrainian military leadership and experts concur that the adversary might be conserving scarce missiles for strikes on energy facilities.
The Ukrainian Air Force reported that Russian forces attacked Ukraine using combat drones, ballistic missiles, and guided aviation missiles overnight. The military successfully destroyed seven enemy Shahed drones.