Ukrainian Air Force about Gripen fighters: Testing and exploring all possibilities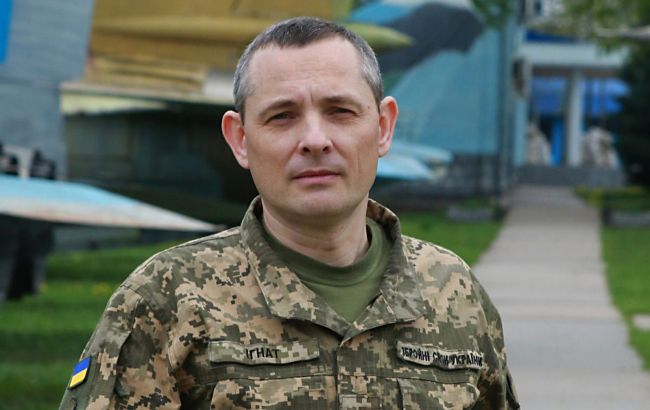 The Spokesperson of the Air Forces Command of the Armed Forces of Ukraine, Yurii Ihnat (Photo: armyinform.com.ua)
Currently, testing and exploring all possibilities are underway for Ukraine to potentially have Gripen fighters in its arsenal in the future, according to a spokesperson for the Ukrainian Air Force, Yurii Ihnat, during a televised marathon.
"There was a visit by the President of Ukraine and the Commander of the Air Force to Sweden, where Mykola Oleshchuk decided to study this matter further. He left two specialists, pilots, who can conduct certain analyses and draw conclusions about whether this aircraft can be incorporated into the Air Force," Ihnat shared.
Furthermore, he mentioned the need to assess the necessary measures and training for this aircraft and the time Ukrainian pilots would need to master this technology.
"So currently, testing is ongoing, exploring these possibilities so that Ukraine may have another aircraft in its arsenal. Perhaps it will be the Gripen. However, Sweden has stated that it has no plans to transfer these fighters. Nevertheless, today, maybe not, but who knows about tomorrow," the spokesperson remarked.
However, Ignat emphasized that the F-16 remains the primary aircraft required by Ukraine for now.
Gripen fighters
Recently, the Swedish government allowed Ukrainian pilots to undergo training on the Swedish JAS 39 Gripen fighter aircraft. Pilots will also be able to practice on simulators and conduct trial flights.
The Saab JAS 39 Gripen is a fourth-generation multirole fighter jet developed with versatility in mind. Despite formally belonging to the fighter jet class, it was designed as a multirole aircraft capable of performing various tasks.
The Office of the President of Ukraine announced that transferring Swedish Gripen fighters to Ukraine would require coordination with other countries, similar to the arrangement for the F-16 supply.
Yesterday, the Prime Minister of Sweden, Ulf Kristersson, stated that Sweden needs Gripen fighters for its own defense, as the country's application to join NATO has not yet concluded. However, he did not rule out the possibility of transferring fighters to Ukraine in the future.