Air defense shot down all enemy drones overnight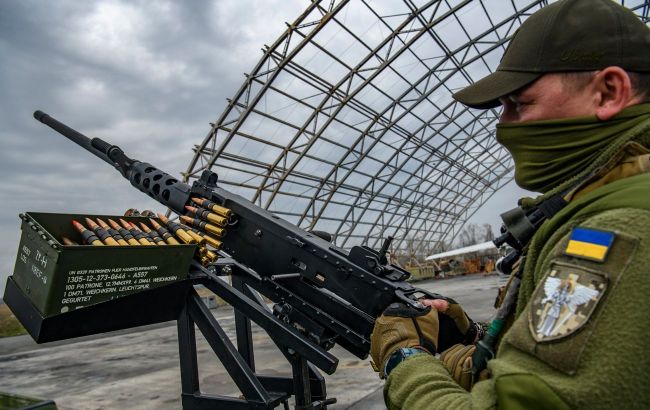 Ukrainain Air Defense Forces shot down 5 Russian drones (Photo: Getty Images)
Russia attempted to attack Ukraine with five Iranian-made kamikaze drones on the night of July 22. However, all these targets were successfully intercepted and destroyed, according to the Air Force of the Ukrainian Armed Forces.
This night, Russian occupiers launched an attack on Ukraine from the southeast direction using five Shahed-136/131 combat drones. Fortunately, all these unmanned aerial vehicles were neutralized.
In addition to this, Ukrainian defenders also managed to destroy nine reconnaissance drones of operational-tactical level during the past 24 hours.
Over the course of the current and previous day, the Ukrainian Air Force carried out more than 25 group air strikes on Russian occupant forces.
Night attack
During this night, air raid sirens were activated in the eastern, southern, and central regions of Ukraine, with military personnel warning about potential enemy strikes.
According to Natalia Humeniuk, the Head of the United Coordinating Press Center of Security and Defense Forces of the South of Ukraine, enemy drones were shot down over the regions of Mykolaiv, Kirovohrad, and Dnipropetrovsk. Local authorities have confirmed this information.