Ukraine to stop using term Moldovan language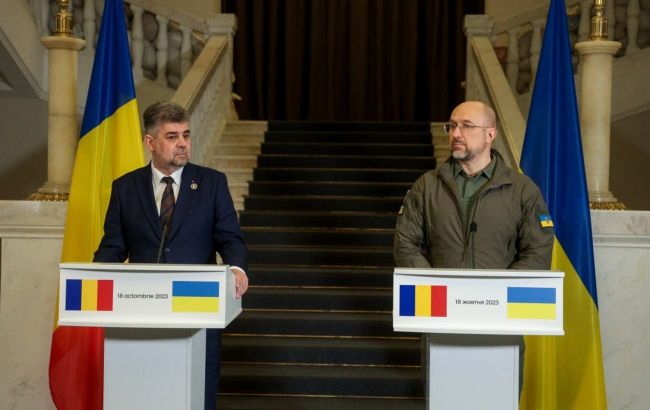 Prime Minister of Romania Marcel Ciolacu and Prime Minister of Ukraine Denys Shmyhal (Photo: t.me/Denys_Smyhal)
The Ukrainian government has decided to abandon the use of the artificial term Moldovan language during a joint meeting with the Romanian government, according to the statement by the Prime Minister of Romania, Marcel Ciolacu, during a joint press conference with his Ukrainian counterpart, Denys Shmyhal.
"At the joint meeting, a decision was made that only the Romanian language will be recognized as the sole official language from now on. I know that certain legislative steps need to be taken, including informing the European Council about this, but together we have agreed on this today; this decision was made today," said the head of the Romanian government.
According to him, this decision eliminates the invention of the Russian Federation by Ukrainians.
It is worth noting that the Moldovan language appeared during the time of the Soviet Union and was essentially a Cyrillic version of the Romanian language.
In the Constitution of Moldova, which Ukraine used as a model, the Moldovan language is the state language. However, this year, a law came into force in the country that changed the Moldovan language to the Romanian language in the Constitution and other state laws.