Ukraine to request up to $14 bln in financial aid from U.S. next year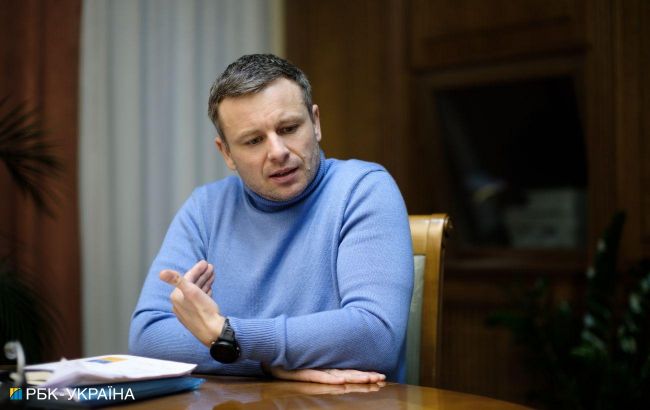 Ukraine's Finance Minister Serhiy Marchenko (Vitalii Nosach, RBC-Ukraine)
Next year, Ukraine needs $12-14 billion in financial assistance from the United States due to high budget expenditures amid the ongoing Russian invasion, according to Finance Minister Serhiy Marchenko, Bloomberg reports.
"There are no talks yet, there are a lot of uncertainties and we do not have confidence that this is guaranteed," he said.
Ukraine also hopes to get $3.3 billion from the U.S. before year-end.
"Ukraine received almost $10 billion in financial aid from the US this year to help cover the budget deficit and Kyiv expects its needs won't ease next year," the media says.
President Joe Biden requested Congress last month to approve additional spending of around $40 billion, including $24 billion for Ukraine and other international needs to continue supporting Ukraine in its fight against Russian aggressors. This request has already received bipartisan support in the Senate.
Defense Ministry request
Ukraine's new defense minister, Rustem Umerov, said last week he was going to ask the cabinet to increase defense spending by an additional 251 billion hryvnia ($6.8 billion) this year as military expenditure increases on a daily basis.
The government will discuss Umerov's request at the nearest meeting, according to Marchenko. "I am not sure we can cover all the needs" mentioned by Umerov, Marchenko said.
Previously, Marchenko stated that in 2024, Ukraine would need more than $40 billion in international assistance, but it is not yet guaranteed.
For more details on assistance to Ukraine, refer to the RBC-Ukraine article titled "Trust, but verify: Under what conditions the West ready to provide money to Ukraine?"