Ukraine to receive British Terrahawk Paladin air defense system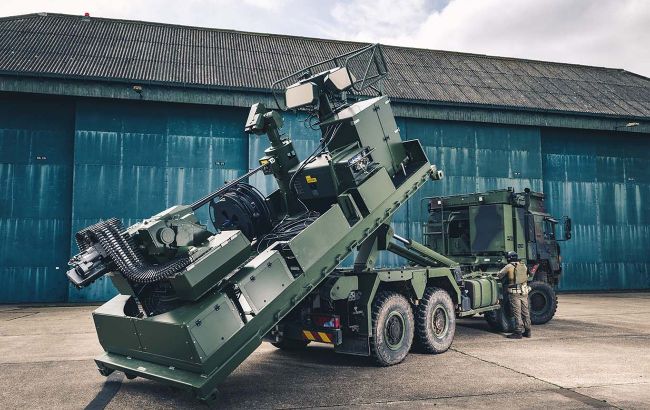 Where will the Terrahawk Paladin air defense system be used (msi-dsl.com)
Ukraine will receive a Terrahawk Paladin mobile air defense system from the UK which will fight Russian drones and protect important facilities, according to the Ukrainian Air Force's spokesman Yurii Ihnat.
"These systems can be deployed both as stationary installations and mounted on chassis. Therefore, the decision on where and how to position these platforms will be determined according to the area and the mission at hand," explained Ihnat.
He further emphasized that the Terrahawk Paladin platforms can be strategically placed near critical infrastructure to defend them against drone attacks.
"For instance, when a certain portion of aviation is downed or when mid-range air defense systems like NASAMS are incapacitated, the 'weapons of last resort' that manage to reach the target can be engaged with artillery," the spokesperson added.
Britain's "drone hunter"
Ahead of the recent Ramstein-16 summit, the United Kingdom announced a new military aid package for Ukraine, including mobile anti-drone air defense systems known as Terrahawk Paladin.
During the Ramstein-16 meeting, which took place in Brussels on October 11, the United Kingdom confirmed its intention to transfer the "drone hunters" to Ukraine.
For more details about the British Terrahawk Paladin air defense systems, please refer to RBC-Ukraine's coverage.