Ukraine to receive $1.25 billion as non-refundable aid from U.S.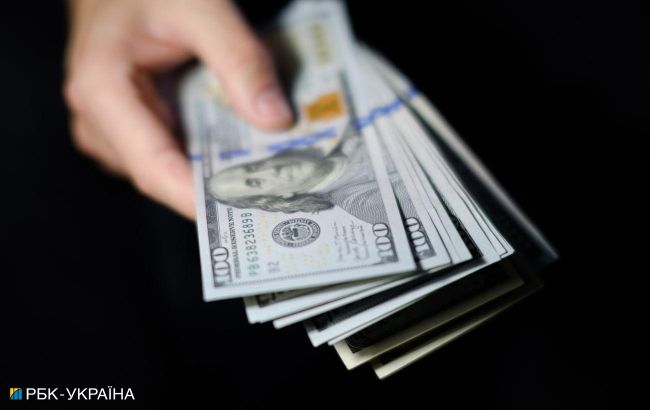 The US will allocate $1.25 billion to Ukraine through the World Bank (Vitalii Nosach, RBC-Ukraine)
The state budget of Ukraine will receive a grant of $1.25 billion from the United States as part of the World Bank's Public Expenditures for Administrative Capacity Endurance (PEACE in Ukraine) project, according to the press service of the Ministry of Finance.
Ukraine's Deputy Minister of Finance, Olha Zykova, signed a negotiation protocol securing a grant of $1.25 billion.
"The funds will be directed to support vulnerable groups of the population, as well as those who work to ensure the performance of state functions and the provision of educational and medical services (civil servants, educators, doctors, first responders)," the report reads.
Through the PEACE in Ukraine project, the Ministry of Finance of Ukraine has attracted grants and loans totalling USD 19.5 billion and EUR 1.44 billion, of which USD 17.97 billion are grants.
In the near future, Ukraine and the International Bank for Reconstruction and Development (IBRD) and the International Development Association (IDA) are expected to sign an agreement on the respective grant from the Multi-Donor Trust Fund and transfer the funds to the State Budget of Ukraine.
Assistance to Ukraine's budget
The United States has committed to providing $9.9 billion in grants to Ukraine's budget in 2023, while the European Union will contribute €18 billion in the form of preferential loans as part of macro-financial assistance.
Next year, Ukraine will require financial assistance ranging from $12 billion to $14 billion from the United States, as budgetary expenses remain high in the face of Russian aggression.
Previously, Finance Minister Serhii Marchenko said that Ukraine will need over $40 billion in international assistance in 2024, but this assistance is not guaranteed at this time.