Ukraine to establish drone repair and maintenance center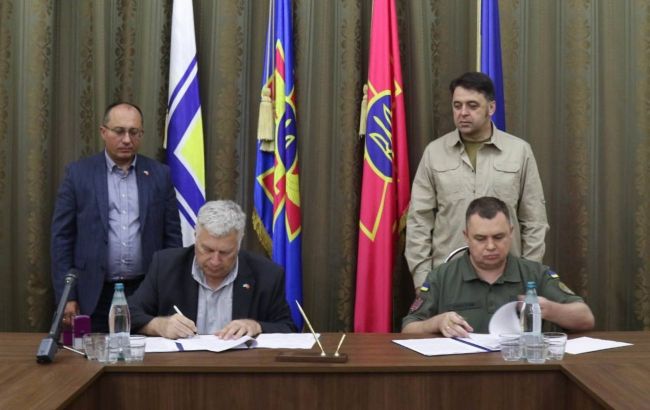 Signing of the agreement between the Ministry of Defense and BAYKAR MAKINA ( Photo: mil.gov.ua)
The Ministry of Defense of Ukraine and the Türkiye's company BAYKAR MAKINA have signed a contract for the construction of a service center for the repair and maintenance of drones in Ukraine, according to the press service of the Ministry of Defense of Ukraine.
The contract was signed in furtherance of the framework agreement between the governments of Ukraine and Türkiye on cooperation in high-tech, aviation, and space industries, which came into effect on January 23 this year. This step will significantly strengthen the defense cooperation between the two countries.
State Secretary of the Ministry of Defense, Kostiantyn Vashchenko, stated that establishing the service center will make a substantial contribution to enhancing Ukraine's defense capabilities and will help bring victory closer.
He also added that the current policy of the Ukrainian defense department aims to enhance its own capabilities in repairing military equipment.
"This applies not only to drones but also to heavy armored vehicles and other combat means. We understand the need to develop our own infrastructure, create jobs, and train our personnel so that even after victory, we have the opportunity to be highly effective and utilize available resources to maintain the state's defense capability at the proper level," said the State Secretary.
Tank repair center in Poland
After Western partners agreed to supply tanks to Ukraine, Poland started negotiations to open a service center on its territory to service them.
They initially wanted to launch it in May, but negotiations between Poland and Germany prolonged the process. On July 22, it was announced that Poland has opened a service center for repairing Ukrainian Leopard tanks.