Ukraine tests Ironclad unmanned robot on front lines: What makes it special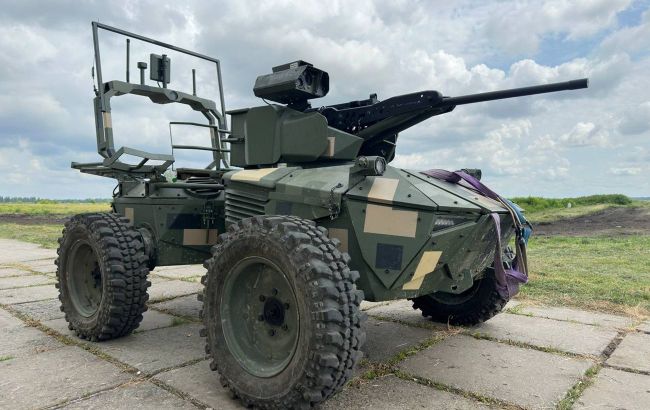 Ironclad (t.me/zedigital)
The Ironclad robot assists the Ukrainian Armed Forces on the front lines. It is well-armored and operates in extreme weather conditions, according to Minister of Digital Transformation Mykhailo Fedorov.
"Ironclad is a robotic platform that helps the Defense Forces carry out combat tasks on the front lines. It can storm enemy positions, conduct reconnaissance, and provide military fire support," the minister stated.
The robot is equipped with a thermal imaging camera, and it can be operated from a safe location.
"The machine can reach a speed of up to 20 kilometers per hour, is equipped with a thermal imaging camera, and a combat turret, the Shablia M2. It also has armored plating to protect against small arms fire. Ironclad can be remotely controlled from a safe location," Fedorov added.
History of the Ironclad сreation
The robot was first showcased in 2021 at the Weapons and Security exhibition. The developers' representatives said they would conduct tests by the end of the year and hand over the robot to the Ukrainian army.
The robot maintains solid contact with the ground, with all four wheels practically always on the surface. Ironclad can navigate in hard-to-reach areas.
The battery is designed for a range of up to 20 kilometers. If a generator is connected, the range can be extended to 250 kilometers.
The robot is armored, which was confirmed during tests at the State Scientific Research Institute of Armament and Military Equipment Testing and Certification, according to Ihor Bobalo, the tech lead at Roboneers.
Worldwide use
The first use of robots was in Iraq in 2007. The combat test was not successful, but the United States decided to continue developing such machines. Americans believed that robots were the most promising field in military matters. Currently, robots are manufactured in China, Israel, and the United Kingdom.