Ukraine should remain in the world's focus - Estonian MoD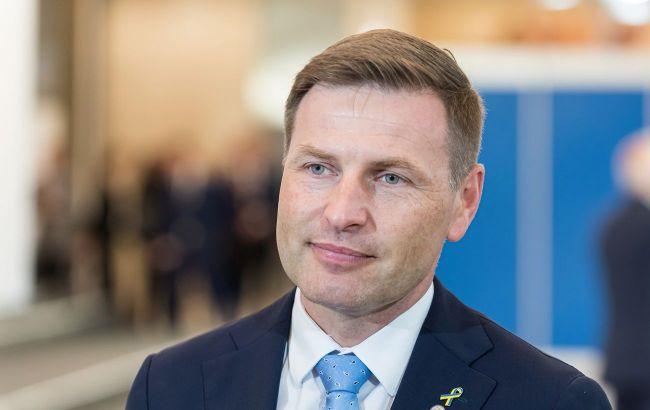 Minister of Defense of Estonia Hanno Pevkur (photo: Getty Images)
Ukraine should remain at the center of the world's attention so that the support for a country at war does not diminish, states the Minister of Defense of Estonia, Hanno Pevkur.
"In addition, we are united in our views on aid to Ukraine – different crises cannot overshadow Russia's barbaric war crimes and take away our focus, attention and effort in supporting Ukraine," said Hanno.
According to him, Russia's goal is to defeat Ukraine, and it remains unchanged. He also added that Ukraine's victory plays a crucial role in shaping the Euro-Atlantic security environment for decades to come.
"Ukraine's supporters have political, economic and military power in their hands that far exceeds that, which is available to Russia – if we use it correctly, we can defeat the aggressor," stated the Minister of Defense.
He also emphasized the need for investments in the military, military potential, reserves, and defense-industrial capabilities.
"Should the need arise, we will have to begin defending the alliance whether we are ready or not – in the latter case, however, we will have to pay a much higher price on the battlefield. Estonia is setting a very good example," added Hanno.
Support by Estonia
Since the beginning of Russia's full-scale war, the government and society of Estonia have consistently supported Ukraine, providing military, humanitarian, and social assistance.
Recently, Estonia, together with Iceland, sent a field hospital to Ukraine.
Additionally, in Estonia, they are launching the first Ukrainian-language radio station. Radio DRUZI will report news and events related to the Ukrainian community in Estonia.