Ukraine shelling on August 5: How Russian Kinzhals ended up in Belarusian skies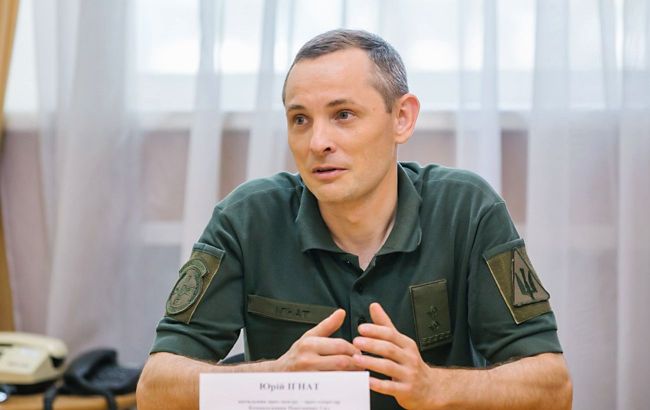 Yurii Ihnat, spokesperson for the Air Forces Command of the Armed Forces of Ukraine (Photo: mil.in.ua)
According to Yurii Ihnat, spokesperson for the Air Forces Command of the Armed Forces of Ukraine, and his statement, made during a TV interview, amid the mass attack by Russia on Ukraine on August 5, the Kinzhal missiles crossed into Belarusian airspace. This led to speculation online that launches were originating from there. However, the missiles were actually launched from the Russian city of Tambov.
He says that the Russians launched the missiles from Tambov. Naturally, as they flew towards the Khmelnytskyi region, they grazed the Belarusian airspace.
"Kinzhal missile is flying from the direction of Belarus, that's it. No need to manipulate headlines claiming that missiles are being launched from Belarus, and so on," Ihnat emphasized.
The spokesperson noted that the media readily picked up the notion of an alleged attack originating from Belarus as something novel. Simultaneously, he stressed that it's important to remember that Russia has been actively using Belarusian airspace since the beginning of their full-scale invasion.
"It was launched from a MiG-31K aircraft from the Tambov region. And as for its flight path, you understand, it crosses the borders of three states - Russia, Belarus, and Ukraine. It grazes the Belarusian airspace. There are no issues for the Russians in this regard," Ihnat explained.
Missile attack on Ukraine, August 5
Yesterday evening, Russian forces launched missiles toward Ukraine. The Air Force reported missile launches of Kalibr cruise missiles from the Black Sea waters, as well as missile launches from aviation.
Additionally, there was information about the launch of Kinzhal missiles, and at the same time, reports emerged about missiles allegedly originating from Belarus.
The Main Directorate of Intelligence of the Ministry of Defense of Ukraine does not rule out the possibility that Russian occupying forces might have simulated missile launches from Belarusian territory. According to intelligence representative Andriy Yusov, this was an attempt to draw Belarus into the war.