Ukraine's wartime defense spending to remain high next year - Finance Minister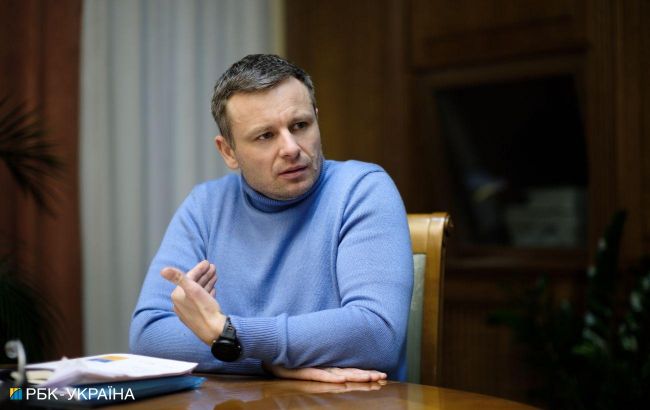 Minister of Finance of Ukraine Sergii Marchenko (RBC-Ukraine, Vitaliy Nosach)
"We are trying to do our homework," Marchenko said, adding that the country expects economic growth of 3% this year.
He stated that the government will seek incentives from partners to help Ukraine cover the deficit in 2024. "Now we have the EU program, and we would like other G7 countries to also intervene and help Ukraine," he said.
Marchenko reaffirmed the commitment to protect investments and root out corruption. "We are trying to minimize all possible corruption risks—it's our choice, and we will achieve the goal of showing the whole civilized world that Ukraine is moving in the right direction," the minister said.
Military risk insurance
According to Marchenko, there is a need to provide insurance against military risks to attract investments. "Without international support, without insurance against military risks, we will not be able to attract as much investment as we need for reconstruction. We need investments right now - we don't have to wait until the war is over, because otherwise, we won't get the initial impulse for this victory," he explained.
The United Kingdom government led an initiative on military risk insurance, aimed at supporting private investments in Ukraine's war-affected economy. The World Bank estimates the rebuilding of the damages caused by Russian aggression to be over $400 billion over the next decade.
The European Union intends to approve a package of aid to Ukraine worth 50 billion euros over four years, with state financing depending on foreign assistance. Kyiv expects to receive €18 billion in grants and loans from the EU and around $10 billion from the United States. However, the expected budget deficit will increase to $42 billion. An agreement with the International Monetary Fund will provide an additional $4.5 billion in 2023.