Ukraine's top general Zaluzhnyi discussed counteroffensive with Gen. Milley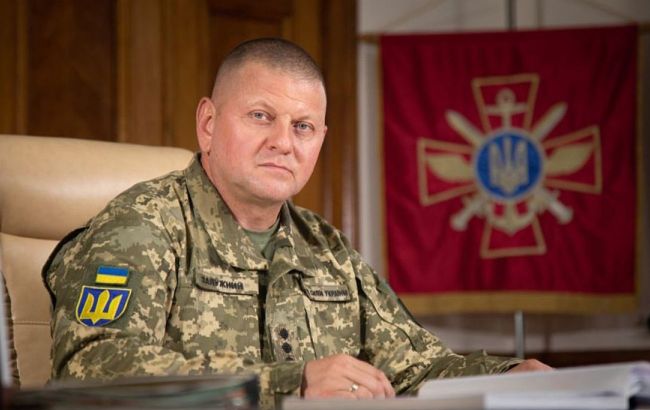 The Commander-in-Chief of the Armed Forces of Ukraine Valerii Zaluzhnyi (Photo: golos.com.ua)
The Commander-in-Chief of the Ukrainian Armed Forces Valerii Zaluzhnyi conducted a phone conversation with the Chairman of the Joint Chiefs of Staff of the United States, General Mark Milley. Among other things, they discussed the Ukrainian Armed Forces' counteroffensive, according to Valerii Zaluzhnyi's statement on Telegram.
Valerii Zaluzhnyi provided a detailed update on the operational situation along the entire front line.
"Despite the challenging enemy minefields, anti-tank barriers, and fire impact system, the Ukrainian Armed Forces systematically destroy enemy forces and continue offensive actions to liberate our territory. We have achieved success on several fronts. Our soldiers are true heroes," stated the Chief of the General Staff.
During their conversation, Zaluzhnyi and Milley also separately discussed the issue of supplying military aid to Ukraine, including equipment and ammunition.
"I am grateful to General Milley and the entire American people for their strong support and ongoing dialogue," added Zaluzhnyi.
Ukranian counteroffensive
The Ukrainian Armed Forces are conducting active offensive operations in the Bakhmut, Melitopol, and Berdyansk directions. Over the past week, the Ukrainian forces have liberated an additional 9 square kilometers in the east and 28.4 square kilometers in the south.
However, the National Security Council of the United States noted that Russian occupiers had built multiple lines of defense on the occupied territory of Ukraine over several months, which is slowing down the advancement of the Ukrainian forces.
Overall, the Ministry of Defense stated that the counteroffensive is proceeding according to plan and is effective.