Ukraine's Security Service and Armed Forces strike Russian secret base in occupied Melitopol, resulting in casualties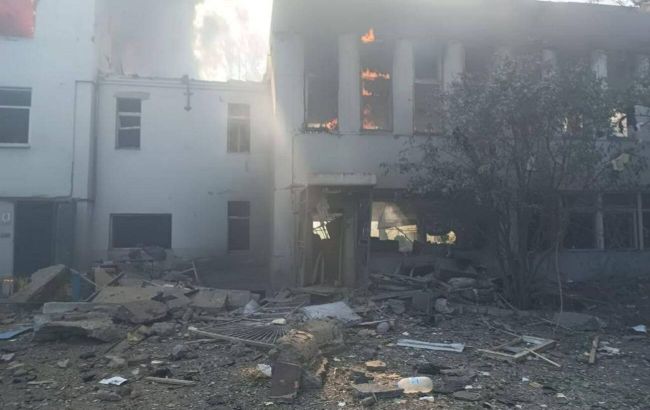 Ukraine's Security Service and Armed Forces strike Russian secret base in occupied Melitopol (RBC-Ukraine)
The Security Service of Ukraine (SSU) and the Armed Forces of Ukraine (AFU) launched an attack on a Russian secret base in the temporarily occupied city of Melitopol. According to RBC-Ukraine sources within the SSU, this missile attack resulted in injuries among Russian commanders.
As the source explained, the SSU first identified that the occupiers had set up their headquarters at a local motor plant. This information was passed on to the military, and the operation was executed.
As a result of the missile strike, the commander of the 58th Russian Army, operating in the Zaporizhzhia region, and their chief of staff were wounded. In addition to the occupiers' leaders, several dozen enemy officers were also affected. According to the source, approximately ten of them were killed.
Photo: SSU and AFU hit the secret base of the occupiers in Melitopol (RBC-Ukraine)
Attacks on the occupiers in Melitopol
On September 19, the mayor of Melitopol, Ivan Fedorov, reported at least five loud explosions in the city. The most significant blasts occurred near the Avtocolorlit plant.
Shortly after, the AFU StratCom confirmed the strike at the Russian military headquarters. However, the exact location of the headquarters was not disclosed.
Later, the media geolocated the location and showed it on satellite images.
Subsequently, journalists from Radio Svoboda analyzed videos and satellite images and concluded that the attack targeted one of the workshops at the Avtocolorlit plant, approximately 5 kilometers from the city center.