Ukraine's Parliament adopts 99.9% of requirements needed for EU accession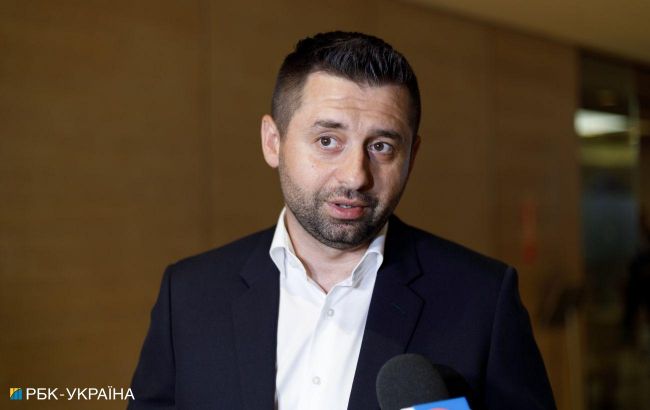 Head of the Servant of the People faction David Arakhamia (Vitali Nosach, RBC-Ukraine)
Ukrainian Parliament (Verkhovna Rada) has approved 99.9% of all the European Union requirements necessary to start negotiations on Ukraine's accession, according to the head of the Servant of the People faction David Arakhamia.
He noted that today the Rada completed the review of the national minorities law and also discussed in the first reading a bill concerning politically significant figures.
"This is a specific document, and there are many discussions about it, but I am confident that we will work on it, and in a few weeks, we will approve it in the second reading," he added.
According to him, the parliament has done its "homework," and the baton is passed to the Cabinet of Ministers. The Verkhovna Rada is ready to assist the government.
Ukraine's EU accession
Last year, Ukraine obtained candidate status for EU accession. After meeting a series of conditions, Ukraine can become a full-fledged member of the bloc.
As of the end of June, Ukraine has fulfilled two out of seven conditions necessary to start negotiations.
As noted by Deputy Prime Minister for European and Euro-Atlantic Integration Olha Stefanishyna, negotiations on EU accession may start this year.