Ukraine's offensive potential in winter has the same odds as Russia's: Expert on possible next operation plan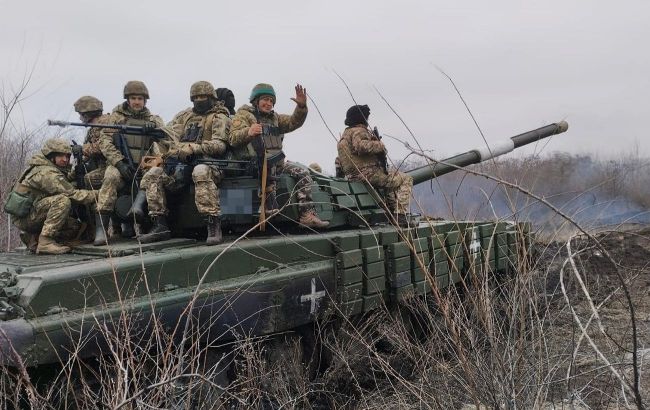 Illustrative photo (Photo: facebook com easternforce)
In the winter, the Ukrainian army may advance just as effectively as the Russians did. Perhaps the next offensive operation is already planned by the General Staff of the Ukrainian Armed Forces, according to the military expert Oleksii Hetman.
What preceded this
Recently, the Chairman of the Joint Chiefs of Staff of the United States, Mark Milley, clarified the probable timeline.
"There's still a reasonable amount of time, probably about 30 to 45 days' worth of fighting weather left, so the Ukrainians aren't done," he noted.
The Chief of the Main Intelligence Directorate of the Ukrainian Ministry of Defense, Kyrylo Budanov, acknowledges that advancing will be more challenging in cold, wet, and muddy conditions. However, he assured that the counteroffensive would continue, nonetheless.
Forecasts from Western partners are causing concern because some parallels can be drawn with the previous year. The end of the active phase of the 2022 offensive coincided with October-November. During that time, the Kharkiv operation was completed, the Ukrainian Armed Forces regained control of Lyman in the east, and by mid-November, they also controlled Kherson and the right-bank part of the region.
The next offensive operation may already be planned by the General Staff
It should be noted that there are no offensive operations that last indefinitely, and the current Ukrainian one will end as soon as the set goals are achieved. However, it is unwise to assume that fall or, even more so, winter can stop Ukraine.
According to Hetman, it's entirely possible that the General Staff has already planned the next operation, and preparations are underway.
"We cannot say that we will stop in winter. Based on the statements of Western partners, it might seem like we won't be able to move forward when the cold sets in. Nothing of the sort. We can advance in winter just as well as the Russians. Soon, we will see who copes better with the rains, mud, and everything that awaits us in October-November. And who will advance more in winter," the expert concluded.
More on the impact of weather on the front and whether rains or frost can stop the Ukrainian Armed Forces can be found in RBC-Ukraine article titled "Weather factor: Will rains affect the front and halt Ukrainian Armed Forces' advance?".