Ukraine's 'Naftogaz' appeals to US Court to recover $5 bln from Russia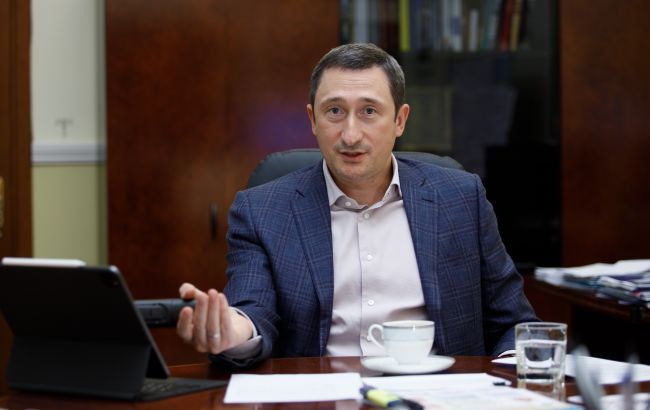 Oleksiy Chernyshov, the CEO of the Ukrainian national oil and gas company "Naftogaz" (Photo: RBC-Ukraine)
Oleksiy Chernyshov, the CEO of the Ukrainian national oil and gas company "Naftogaz", said that Naftogaz and five other companies within the group filed a motion in the U.S. District Court for the District of Columbia to affirm the ruling of the Arbitration Tribunal at the Permanent Court of Arbitration in the Hague, which obligated Russia to pay $5 billion (including interest) in compensation for losses and property of "Naftogaz" seized in Crimea.
According to him, such a motion became possible because arbitration decisions can be enforced through a compulsory mechanism. Consequently, according to the New York Convention of 1958, "Naftogaz" has the right to initiate the process of recognition and admission to the compulsory enforcement of the decision in those states where the assets of the Russian Federation are located.
"Since Russia has not voluntarily paid the funds to "Naftogaz" as provided for by the arbitration decision, we intend to use all available mechanisms to recover these funds. We are currently working on this in the United States and other targeted jurisdictions," stated Oleksiy Chernyshov.
Under U.S. law, the confirmation of an arbitration decision is mandatory unless the court establishes that there is one of the limited grounds for refusal or deferment of recognition or enforcement of an arbitration decision, as laid out in the New York Convention.
In the meantime, the interest accrued for non-payment of funds according to the arbitration decision continues to accrue until the full payment of compensation by court order.
On April 12, 2023, the Arbitration Tribunal at the Permanent Court of Arbitration in the Hague obligated Russia to pay $5 billion in compensation for damages incurred due to the seizure of assets of the "Naftogaz" group of companies in the Autonomous Republic of Crimea in 2014.
The arbitration decision was made after hearings to determine the amount of compensation, which ended in March 2022 amid Russia's full-scale invasion of Ukraine.