Ukraine's MoD discusses key needs of Ukrainian army with Pentagon Chief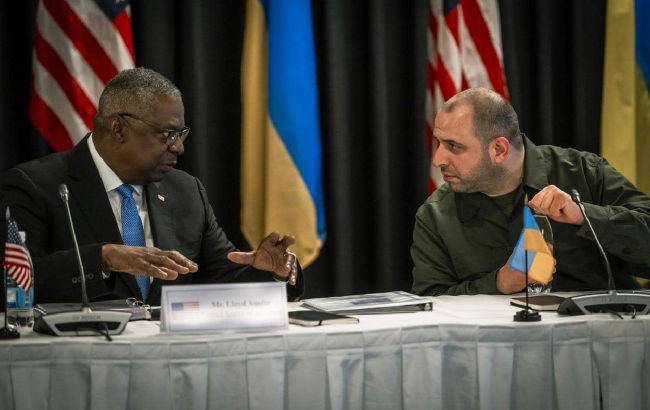 Lloyd Austin and Rustem Umerov (Photo: facebook.com/rustemumerov.ua)
Ukraine's Minister of Defense Rustem Umerov held a phone conversation with the head of the Pentagon, Lloyd Austin. They discussed one of the main needs of the Ukrainian Armed Forces - ammunition, according to Umerov's statement on Facebook.
"Weekly call with the Secretary of Defense Lloyd Austin. Grateful to the US and Secretary Austin for the new military aid package for Ukraine.," he noted.
The Minister adds that he discussed recent events on the front and the state of readiness of the Ukrainian Armed Forces with his American counterpart.
"Urged on the current Ukraine's needs: more ammo for our warriors," Umerov stressed.
Ammunition issues
At the end of winter, it became known that Ukrainian forces faced a shortage of artillery shells. Therefore, in early May, the EU Council approved a decision to provide Ukraine with one billion euros for joint purchases of ammunition and missiles. It is planned to transfer one million shells to Ukraine.
In addition to direct supplies from EU member states' stocks, joint purchases of ammunition are also being organized.