Ukrainian men's national team updates application a day before the start of volleyball Euro 2023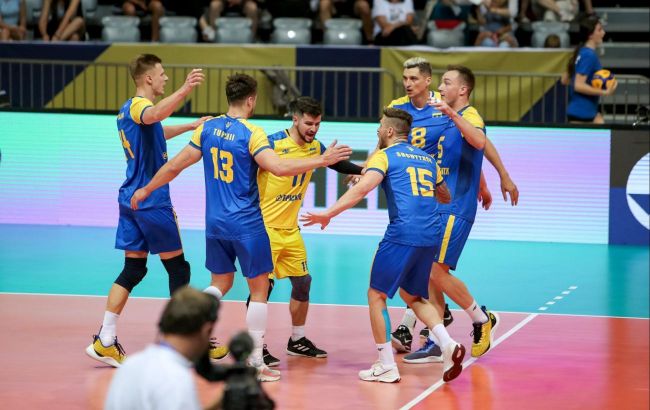 Photo: "Blue and Yellow in the 2023 Euroleague Gold (cev.eu)
The coaching staff of the Ukrainian national volleyball team has finally decided on the list of players to participate in this year's European Men's Championship.
Ugis Krastins, the manager of the Blue and Yellows, will take 14 volleyball players to the championship. The Latvian specialist was forced to make changes to the application at the last minute.
"On the last day, the replacement is a forced step. Both Maksym Drozd and Dmytro Teromenko were injured. They will be replaced by Bohdan Mazenko and Volodymyr Ostapenko," the coach said.
In the fall, the Ukrainian national team will play two important tournaments. After Euro 2023, the Blue and Yellows will play in the qualifiers for the Olympic Games in October. Earlier this year, Krastins' team reached the final of the Golden Euroleague.
The composition of the Ukrainian volleyball team before the 2023 European Championships:
connectors: Yevstratov, Synytsia
diagonals: Tupchii, Kisiliuk
libero: Boiko, Kanaiev
central blockers: Semeniuk, Ostapenko, Shchurov, Mazenko
setters: Plotnytskyi, Poluian, Kucher, Kovalov
At Euro 2023, the national team of Ukraine is in Group B. There, the rivals of the "blue and yellows" will be Bulgaria, Finland, Spain, Croatia and Slovenia. The four best teams in the sextet will reach the 1/8 finals. The Ukrainians will play their first match on August 30 against the Slovenian national team.
Earlier, the Ukrainian national team lost the semifinals of the Olympic prequalification to Croatia.