Ukraine's membership in IAEA Board of Governors will speed up de-occupation of Zaporizhzhia NPP, Energy Minister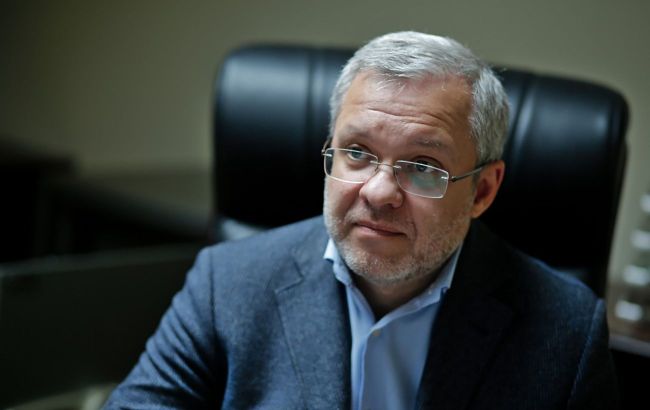 Minister of Energy Herman Halushchenko (facebook.com/atom.gov.ua)
Ukraine's membership in the Board of Governors of the International Atomic Energy Agency (IAEA) will bring the de-occupation of the Zaporizhzhia Nuclear Power Plant closer, as Minister of Energy Herman Halushchenko says to Ukrainian TV.
According to him, Ukraine has been working on the de-occupation of the plant from the very beginning of its capture.
"This is indeed very important, the decision was made yesterday at the General Conference of the IAEA, and this vote allowed us to join the Board of Governors," Halushchenko said.
He notes that this is a very important instrument, and Ukraine will now have the right to a direct vote in this institution.
"This is necessary to bring the de-occupation of the Zaporizhzhia plant as close as possible," the minister said.
The IAEA once again called on Russia to leave the Zaporizhzhia NPP
Halushchenko added that the voting and support Ukraine received show that the whole world stands in solidarity with Ukraine.
Also, at the recent IAEA General Conference, a separate resolution on Ukraine was adopted.
"There are really tough wordings there, calling on the Russians to immediately leave the Zaporizhzhia NPP," Halushchenko added.
The IAEA Board of Governors
The IAEA Board of Governors is one of the two governing bodies of the IAEA, along with the General Conference. The Board of Governors meets five times a year, provides recommendations to the General Conference on the agency's activities and budget, and appoints the Director-General of the IAEA, who is then approved by the General Conference. In 2017-2018, the Board of Governors included 35 countries.
Situation at the Zaporizhzhia NPP
Russian occupiers seized the Zaporizhzhia NPP at the beginning of the full-scale invasion. They not only violate the plant's operational regime but also use its facilities to store equipment and deploy military forces. During the occupation, the plant has been disconnected from Ukraine's power grid several times.
There was recently another incident, with a risk of one of the reactor blocks being shut down. Ukrainian officials have also repeatedly warned of the risk of a terrorist attack at the plant.
Earlier, Halushchenko stated that Russia could create conditions that would lead to a nuclear incident after the de-occupation of the Zaporizhzhia NPP by Ukrainian defenders.