Russia could create conditions for nuclear incident after Zaporizhzhia NPP de-occupation, Energy Minister states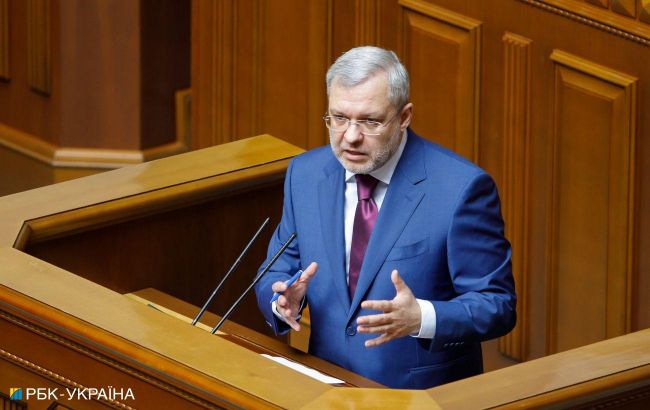 Minister of Energy Herman Halushchenko (Photo: Vitalii Nosach, RBC-Ukraine)
Russia could create conditions that may lead to a nuclear incident shortly after the de-occupation of the Zaporizhzhia Nuclear Power Plant (ZNPP) by Ukrainian defenders, according to a statement from Minister of Energy Herman Halushchenko.
He notes that the situation surrounding the occupied ZNPP is highly tense and poses a potential threat not only to Ukraine but also to the entire European continent.
According to him, there is currently little international experience and protocols for restoring the operation of nuclear power plants after armed conflicts, making the situation at the Zaporizhzhia plant unique and requiring special attention.
Galushchenko voices concern that the occupiers may create conditions leading to a nuclear incident shortly after the de-occupation of the ZNPP. He emphasizes that to prevent this, it is crucial to organize an international mission to assess the situation at the facility and ensure the safe return of the plant to operation.
He adds that by targeting Ukrainian energy infrastructure facilities that provide power to other nuclear stations, Russia is creating additional nuclear threats to the world.
The minister underscores that Russia's actions constitute nuclear terrorism and require a resolute response from the civilized world.
As a result, the introduction of sanctions against the Russian nuclear industry and its removal from global markets became possible due to the development of a new type of fuel by Westinghouse Electric Sweden AB in collaboration with experts from the Ukrainian National Nuclear Energy Generating Company Energoatom. This new fuel has the potential to replace Russian fuel in VVER-440 type reactors.
Zaporizhzhia NPP Situation
Russian military forces occupied the ZNPP at the beginning of the full-scale war. The occupiers not only violate the plant's operational regime but also use its premises for storing equipment and deploying military personnel. Throughout the period of occupation, the plant has been disconnected from Ukraine's power grid several times.
Furthermore, Ukrainian officials have repeatedly warned of the risks of a terrorist attack at the plant.