Ukraine's intelligence officer reveals details of raids into occupied Crimea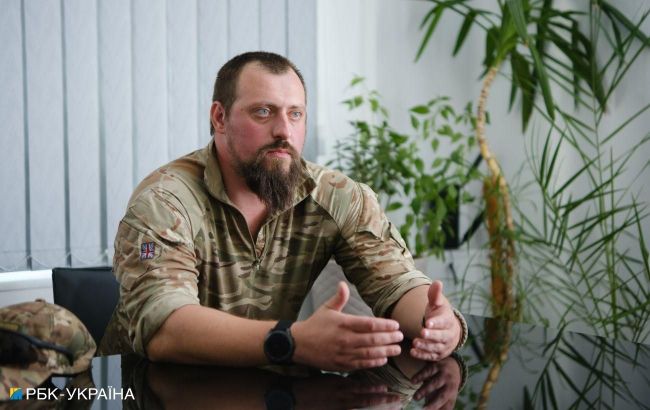 Photo: Intelligence officer Oleksandr "Lutyi" (Vitalii Nosach, RBC-Ukraine)
Ukrainian intelligence officers have revealed details of operations in the occupied Crimea. The fighters believe that raids on the peninsula are preparation for its liberation, says a fighter from the Artan special forces unit of the Defense Intelligence of Ukraine in an interview.
The soldier, with a call sign "Lutyi," told Japanese journalists about missions in Crimea that took place on October 3 and August 24, 2023. On a small boat with comrades, the fighter covered the assault group of paratroopers. Positioned 500-1000 meters from the western Crimean coast, armed with Stinger anti-aircraft missile systems, the warriors awaited possible helicopter attacks by the Russians.
Oleksandr also noted that about 30 people participated in the October operation, which lasted several hours. He also took part in operations to liberate the so-called "Boyko Towers."
According to participants in the combat raids, Ukraine's unexpected attacks in Crimea are aimed at continuing psychological pressure on Russian occupiers and increasing the level of readiness among soldiers for the future liberation of the peninsula.
It is worth noting that the Artan special forces unit of the Defense Intelligence of Ukraine consists of about 1,000 fighters.
Regaining control over the "Boyko Towers"
On September 11, the Defense Intelligence reported the restoration of control over oil platforms near the shores of Crimea in the Black Sea, which Russia had seized in 2015. Terrorists had used the structure for military purposes since the beginning of the full-scale invasion.
For more details on how the Ukrainian military managed to carry out such a special operation, you can find out in the material by RBC-Ukraine.