Ukraine's intelligence may be involved in strikes on Russia over past two days, ISW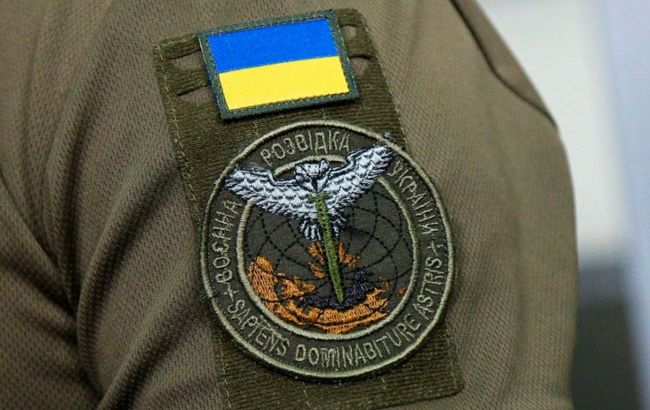 Photo: Defense Intelligence may be involved in strikes on the Russian Federation on November 10-11 (armyinform.com)
The Defense Intelligence of Ukraine was allegedly involved in at least one of the three strikes on the territory of Russia on November 10-11, reports the Institute for the Study of War (ISW).
The Ukrainian media "Suspilne Krym," citing sources in Defense Intelligence, claimed that they orchestrated an explosion on railway tracks in the Ryazan region, resulting in the derailment of 19 freight train cars on the morning of November 11.
The source stated that the explosion would soon complicate Russian forces' material and technical support. A well-known Russian military blogger claimed that the train was transporting mineral fertilizers.
The Moscow Railway stated that the situation did not affect passenger and suburban trains and that the Russian Railways had set up a headquarters to coordinate any disruptions caused by the derailment. The Russian state news agency RIA Novosti claimed that the derailment occurred due to the intervention of third parties.
Additionally, on the night of November 11, two explosions occurred in Russia: one at a gunpowder plant near Kotovsk in the Tambov region, and the other near Kolomna in the Moscow region, where a drone allegedly crashed into the building of the Design Bureau of Machine Building, which is involved in the production of Kinzhal and Iskander missiles.
Spokesperson of the Defense Intelligence of Ukraine Andrii Yusov stated on November 11 that he could neither officially confirm nor deny information about events in Russia, such as the explosion at the gunpowder plant near Tambov or the train derailment, but similar strikes would continue.
Ukrainian officials, at the time of publication, had not commented on the strike in Kolomna. However, Ukrainian Minister of Energy Herman Halushchenko stated in an interview published on November 11 that Ukraine would respond to Russian strikes on Ukrainian critical infrastructure in winter with reciprocal strikes on Russian energy infrastructure, including oil and gas facilities.
What is known about the explosions
On the night of November 11, explosions occurred at the Kotovsk gunpowder plant in the Tambov region of the Russian Federation. Afterward, a fire broke out.
Russian media reported that the fire area was about 300 square meters, and it took at least one and a half hours to extinguish it. Footage shared online showed a powerful fire visible from various parts of the city.
On the evening of November 10, explosions were reported in Kolomna in the Moscow region of Russia. The network reported a purported drone attack and the operation of air defense systems.
Later, it became known that the explosion occurred near the Design Bureau of Machine Building, where mortars, anti-tank recoilless guns B-10 and B-11, and portable anti-aircraft missile systems Igla and Strela were developed. They also produce anti-tank missile systems Shmel, Malyutka, operational-tactical missile systems Oka, Tochka-U, various versions of Iskander, and other military equipment.
Sources in Defense Intelligence said that their forces could be involved in the explosions at both plants.